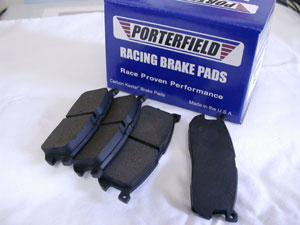 The OEM pads are nearly finished and I'm replacing them with
Portfield RS4 Race brake pads.

They are supposedly not ideal for street driving but I don't have any problem with initial bite when cold etc.
They do squeak when cold but not more than my previous semi race pads from cobalt racing.
Hopefully these kevlar based pads will not eat disks like many other "copper" based performance pads do.

Pics of the worn out OEM pads: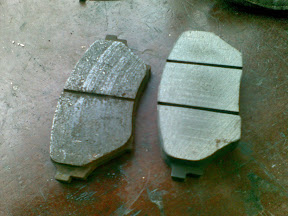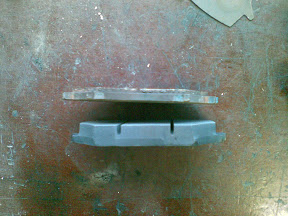 I did follow the recomended break in procedure but its probably not optimal since I have used rotors. Hopefully the will give me a better feel than the OEM pads (which was great!).
I wont know before the next trackday.