First NSK trackday for me this year.
I really like the way they organize things and the fact that drifting is not allowed. This attracts a different crowd of cars that is more into doing fast laptimes instead of shredding tires.

I took the day off from work to get a look at the exotic car meet that was held the same day. If I'm not mistaken there has never been this many exotics gathered in Norway before. Simply stunning to se Ferrari, Lambos, Maserati's, Lotus, Porsches etc. lined up. Quite a few of them were also used on the track.
Pictures here: http://forum.sportsvogn.no/phpBB2/viewtopic.php?t=1874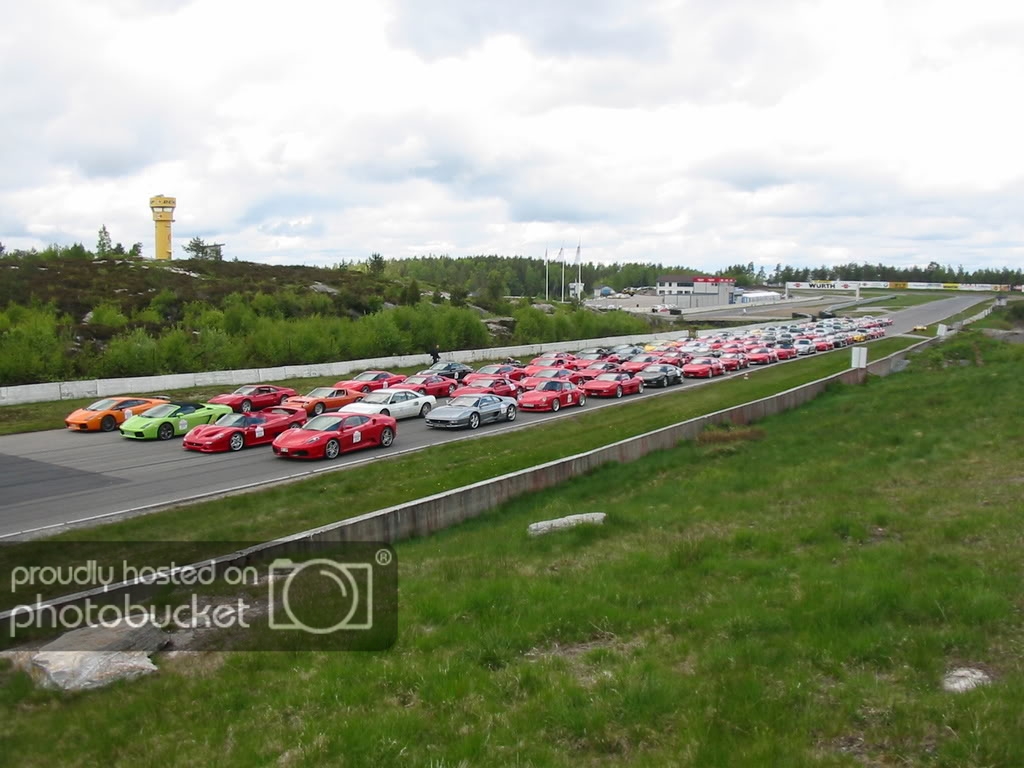 Any ways, I drive a Mazda...

At 17.00 it was our turn to get busy on the track.
That was also when the rain started pouring down.
I managed 3 heats with my best laptime of 1.17 which is 7 seconds slower than on my last trackday. At 19.45 I had to drive into the pits as my Toyos couldn't cope with all the water on track. 20.05 the event was closed as there was a river running across the track dragging the gravel trap onto the tarmac.

Some observations during the day:
- The ToyoR888 is very good in the wet. They feel very confident and when they slip it is easily controllable. This might be harder with stiffer suspension.
- The car feels much stronger now after I managed to control the boost past 5K rpm.
- The new Portfield brak pads worked great. Better modulation and more initial bite.
- Water temp was steady 90 C thanks to the constant rain.
- Intake temps pre turbo was 20 C above ambient. That is way too high and is my next project. I'm considering the BEGI CAI.

No pics of the car this time.
A good day, but my next trackday will hopefully be in dry weather conditions.