My Hyundai Accent daily driver has some personality problems that I have not been able to cure.
It does not help that I pretty much hate everything about that car and rather want to spend time on my MSM than trouble shooting random ignition problems.

To make a short story short, here is my new DD: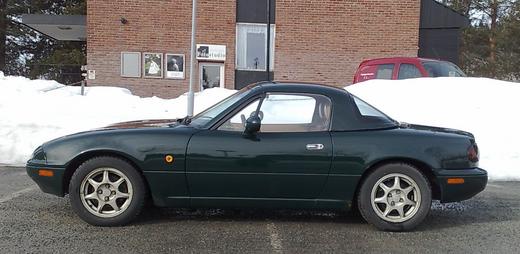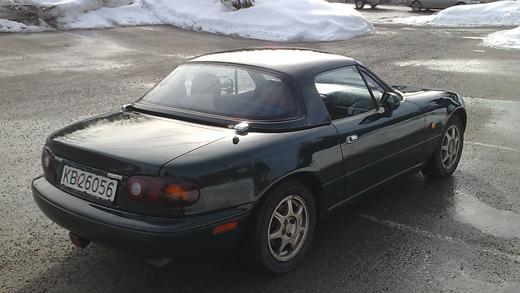 It's a 95 MX-5 NA 1.8 with 260 000 km on the clock.
It was cheap(!) and came with a couple of quirks:
- Handbrake is stuck
- Softop is thrash
- Needs new pads and discs all around pretty soon.
- Uses some oil.
- Some rust in the sills.

It's pretty much the same car as my first MX-5, only 110K older and without all the go fast bits.
The car has KYB AGX, Polyurethane bushings, Borla exhaust, König 15x6.5 rims and all new Toyo T1RS rubber.
It runs like crap, which it is supposed to do as the engine is untouched and it will stay that way as this will be used for driving to work, garage and in the winter when the MSM is parked.
I would rather have it 100% original but I can live with the mods already done to the car.

Driving it is big fun. I have almost forgotten how well balanced and harmonic an (almost) standard NA is to drive. The throttle response is very good and flooring it doesn't require as much space and drama as the angry MSM. The hardtop makes it nice and quiet and the stock springs soaks up the Norwegian roads 10 times better than the 450 lbs AFCO's. I'm even considering AutoX'ing it if the MSM is offline.

MX5 FTW!