New year, new plans and new parts arriving.
My plans for 2010 is pretty much set.
- +1 mm Wiseco FM turbo pistons
- M-tuned/949Racing rods
- ATI super damper
- Boundary Engineering blue printed fuel pump with billet gears
- ARP hardware
- FM engine rebuild kit.
+ Other stuff needed for building the bottom end for 400+ hp.
I have also managed to find a local guy that will weld the WG return back into the DP + shorten the wg pipe before the flange going from the collector of the manifold. That will make it possible to control the Tial WG with two vacum lines. Hopefully that will give better boost control.
Other plans is are
- Put the car partly back to OEM to pass PKK inspections.
- Mount the new carbotechs
- Mount the Bronze 6UL2's with the 225 R888 on the car.
- Mount M-tuned coolant reroute.
- Add a "secret" button...
- Mod the BEGI CAI to fit the new turbo setup.
So many parts, so little time...
Party pack from FM: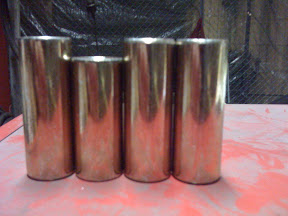 The damper was way heavier than I would imagine. I'm now happy that I went for the lightest of the FM flywheels as this will add more mass to the rotating assembly.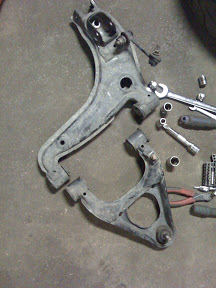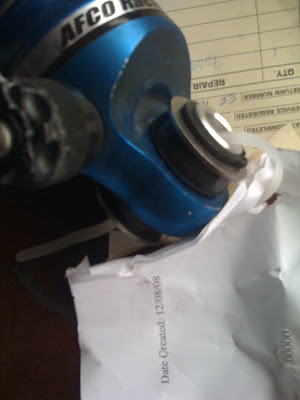 The Wisecos are a work of art. Hopefully they are worth the investment compared to the lower priced Supertech's.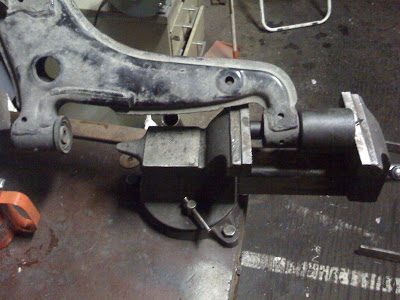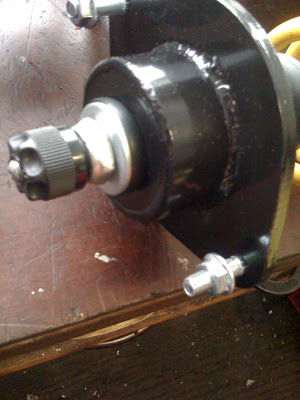 400 hp here I come!