I finally got the down pipe welded for the waste gate return.
The plan is to just have 38 mm flanges from the WG and the DP and an 3 layer exhaust hose with clamps between. The reason I don't want a solid pipe between the DP to the WG is that it would make it impossible to remove the DP without removing the turbo and possibly the WG itself. Based on last years season the DP was off 5 or six times.
This will also eliminate cracking or movement due to expansion.
I probably used 15 cutting blades on my dremel and 2 hours to cut the opening in the DP and cutting and grinding the 38mm flange to fit the DP.
Thats when I should have stopped an handed it over to a professional, but nah...
I found a roll of Biltema SS welding thread and fired up a ESAB MIG I found i the shop and practiced on some leftovers. After some experimenting with the voltage and feeder stuff I got something that started looking like welds and started on the job. After 1 hour with foamy bird-poo welds and a little fire (!) I realized that welding is not my destiny. I ended up grinding most off and just spot weld the flange for somebody else to do the welding.
After 5 minutes where about 1 min was spend laughing at my welding attempts it was fixed. Not TIG pretty but it will do.
The flange will be deburred on the inside and cut to a suitable length once I get the stuff test fitted.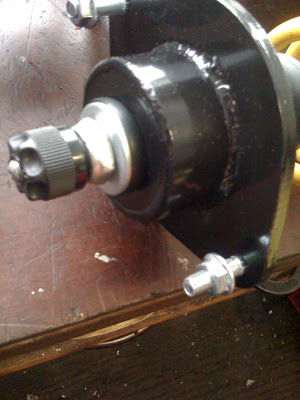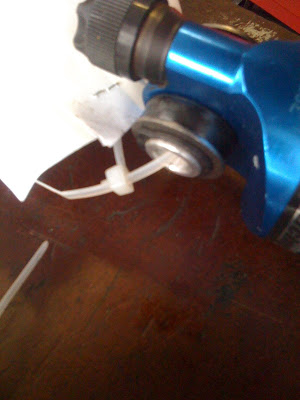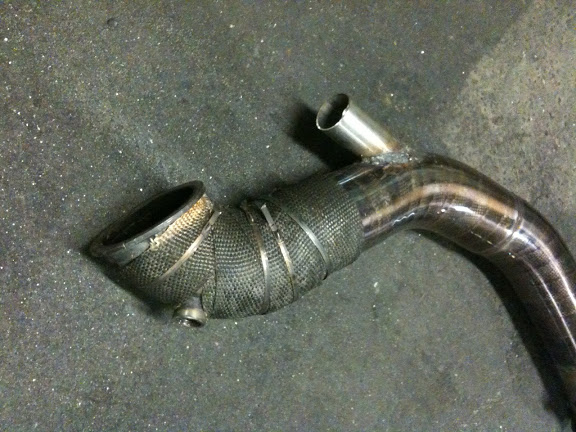 Looking at the pictures I would say the wg entry into the DP is pretty optimal for such a tight space.