Brian Goodwin from good-win-racing.com installed a 2.5l Duratec based on a Mazda 3 into a NC.
Nice to see such an extreme project using a late model MX5 and parts.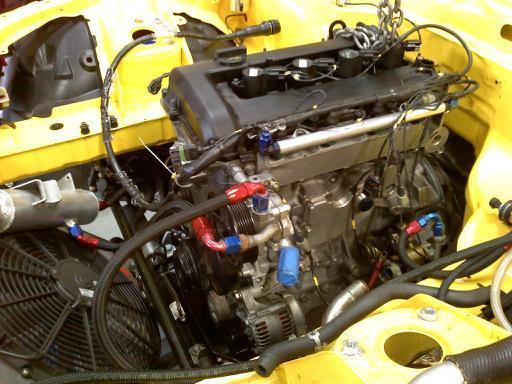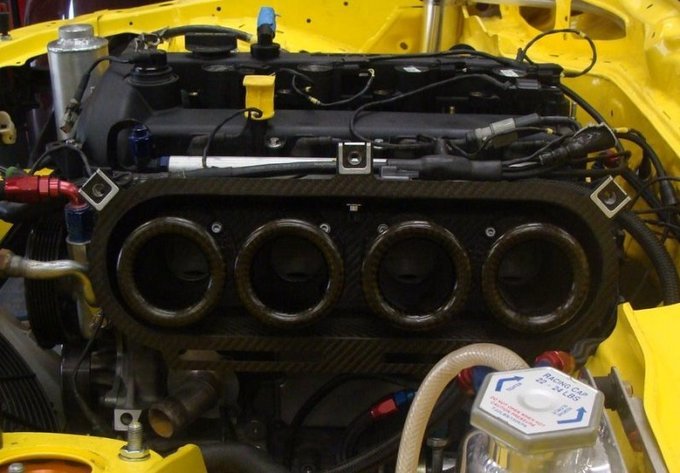 The engine is far from stock:
"

It is essentially a World Challenge built 2.5 from a Mazda3 with 12.5:1 compression pistons, race cams, on stock block, stock crank. World Challenge has a limit of 7800 rpms which is where that number comes from. The head has all the usual race upgrades including stiffer springs, oversized valves, etc.. We combined that salvaged race motor with many pieces off a dead 2.3 Formula Atlantic motor including the incredible Cosworth Roller Throttle intake and header, alternator, and numerous other used pieces.

"
The barrel throttle setup alone costs more than $3K from the Cosworth catalog...
Over 300 crank hp and lots of torque: