I saw this pic on www.flyinmiata.com: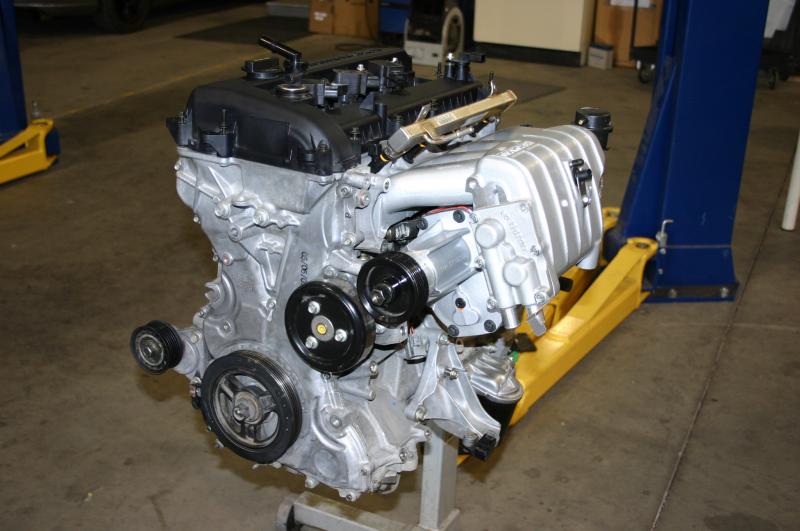 Thats most likely a MP62 blower with a water to air IC integrated in the intake manifold.
I love how both the Cosworth and this design is totally stealth from the engine bay. Not so for the Moss unit.
I suspect we'll se a Rotrex based kit from Kraftwerks soon.
Nice to see more forced induction option for the NC.