Having enough head room when wearing a helmet has been a problem in all my MX-5 including the NA and MSM. I partially solved it by removing foam from the stock seats but the real fix was a Sparco Sprint bucket seat on custom rails bolted directly on the floor.
I came over some posts on miata.net where people lowered the rear bracket on the stock NC seat mounts to gain as much as 6-8 cm when fully retracted.  After looking at my own drivers seat I can confirm that the stock rails are practically monted 5cm above the floor.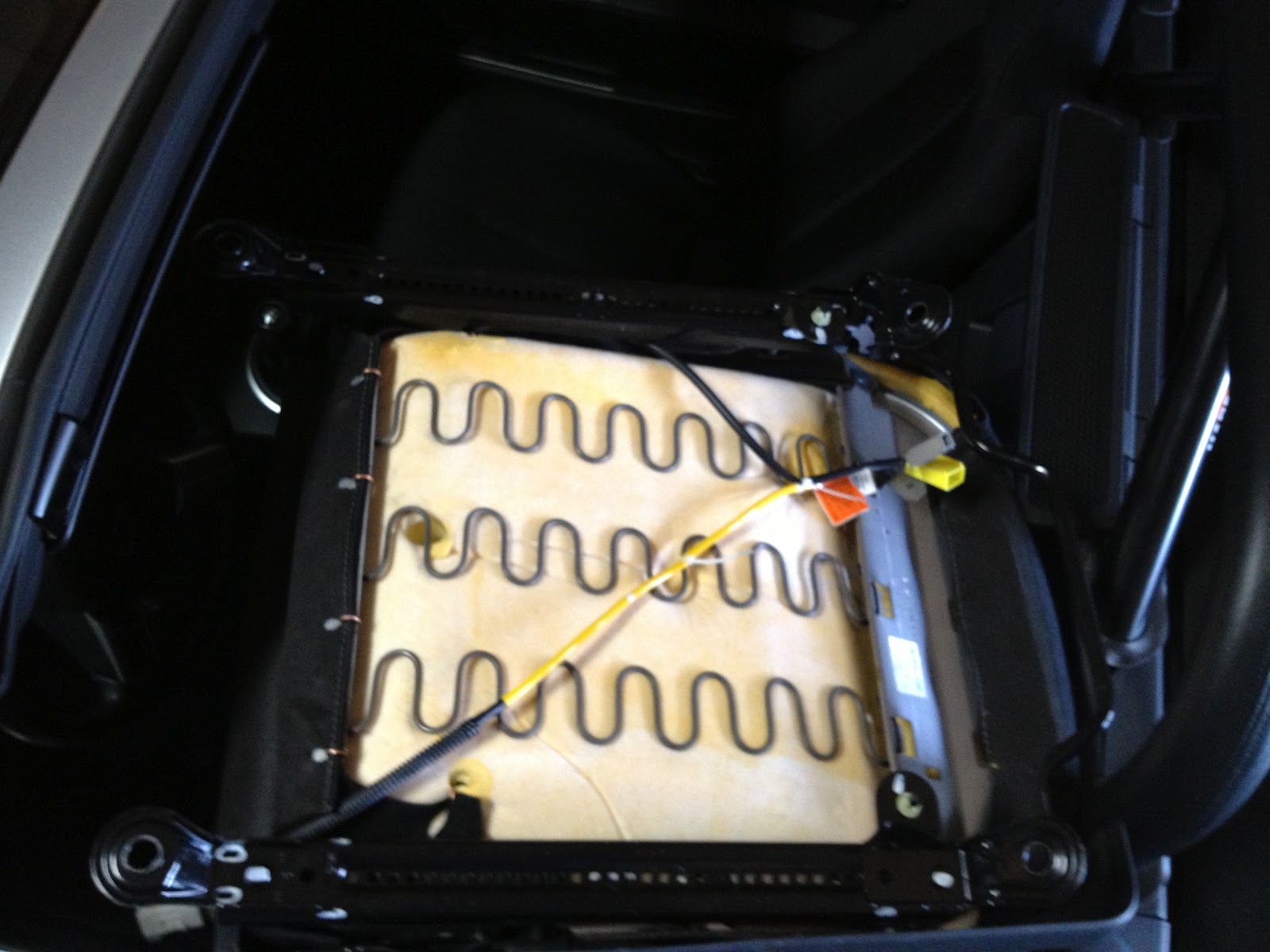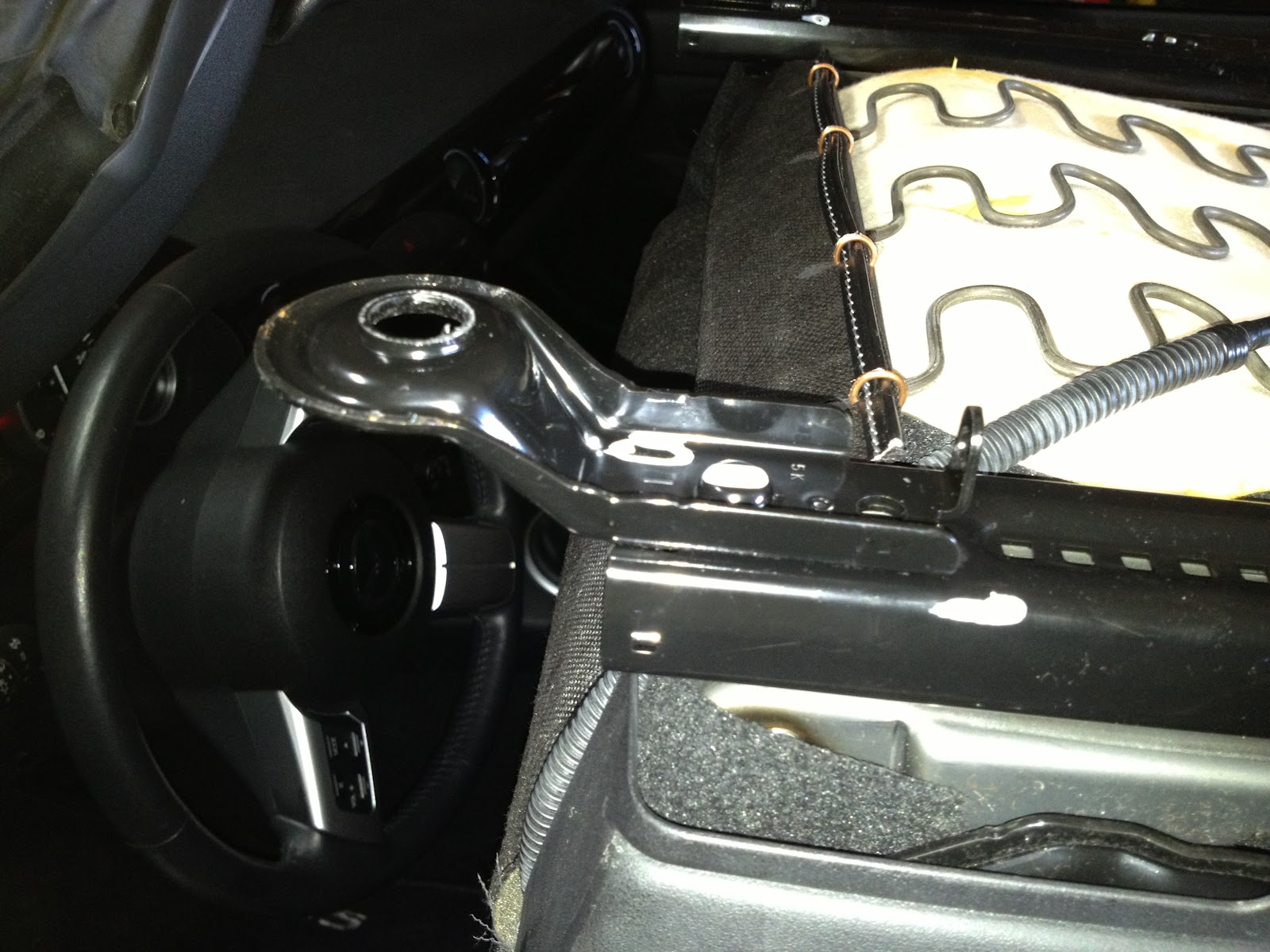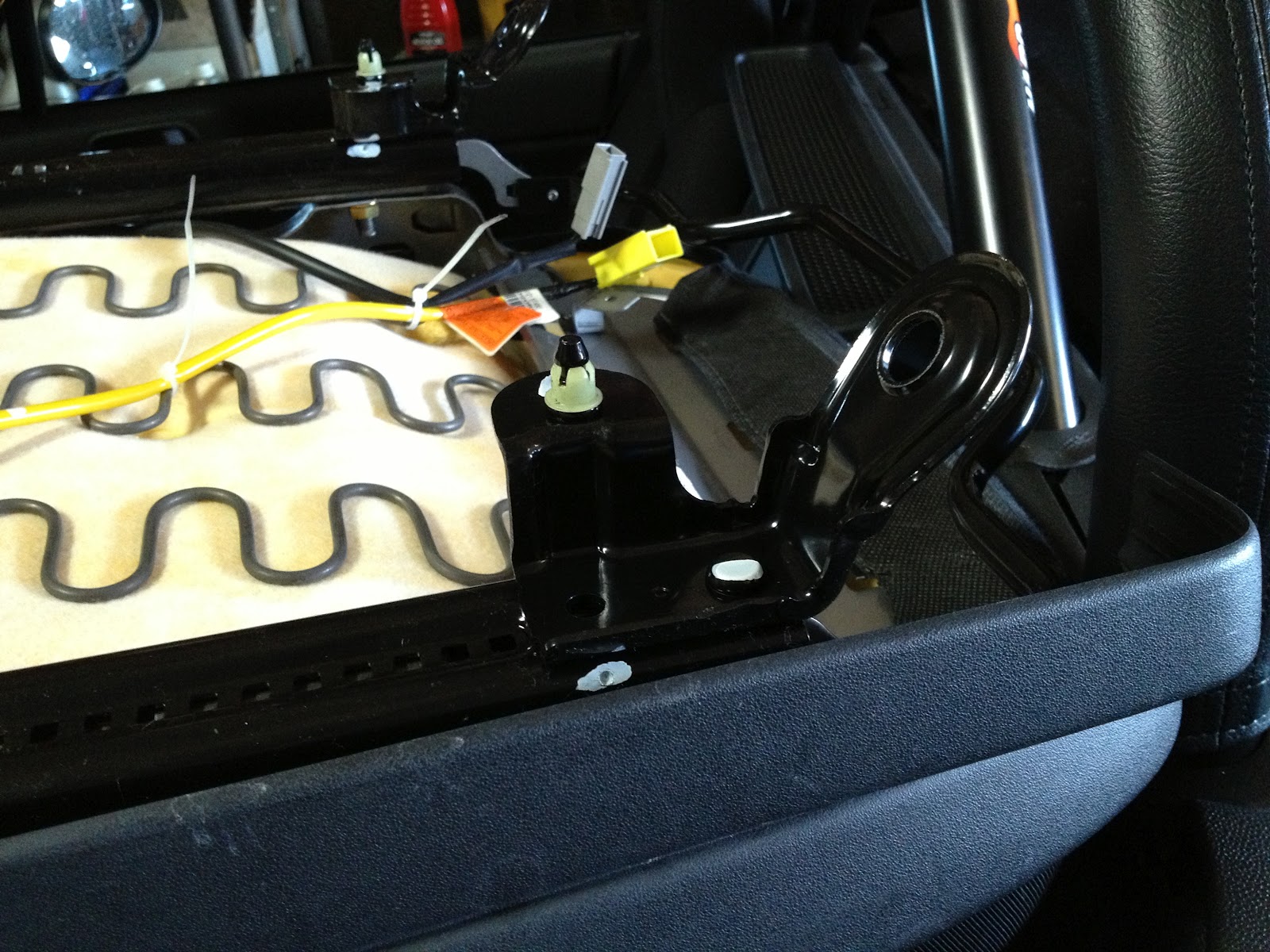 Rear mount can be removed by drilling out a rivet which took ages + a little spot weld.
You also need to shorten the rail about 7-10mm depending on the thickness of the new mounts.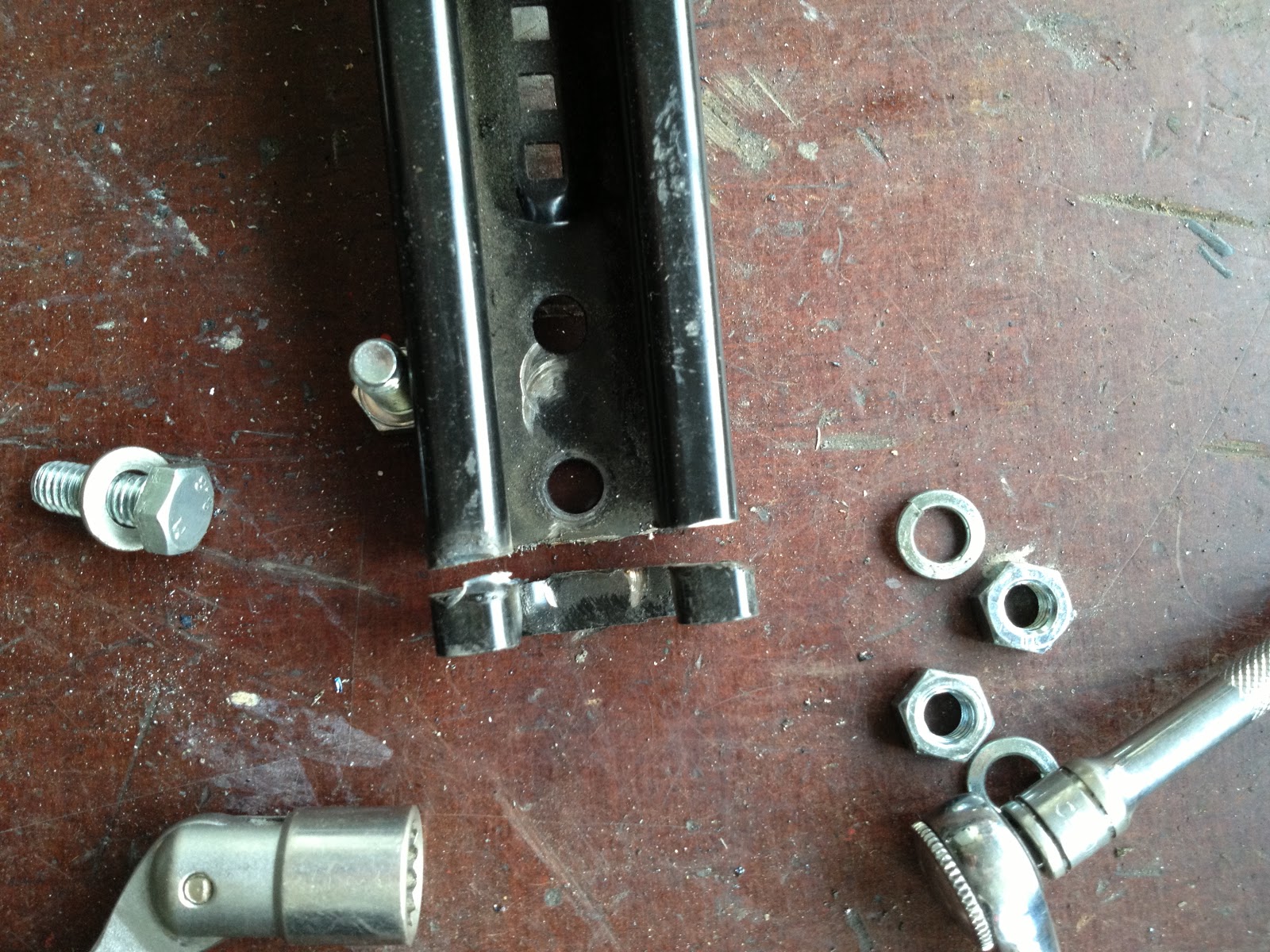 I used some 90 deg angeled plates that I modded to something like this. These work like an inverted stock mount and lowers the rail to be flush with the floor and the rear threaded bolt hole.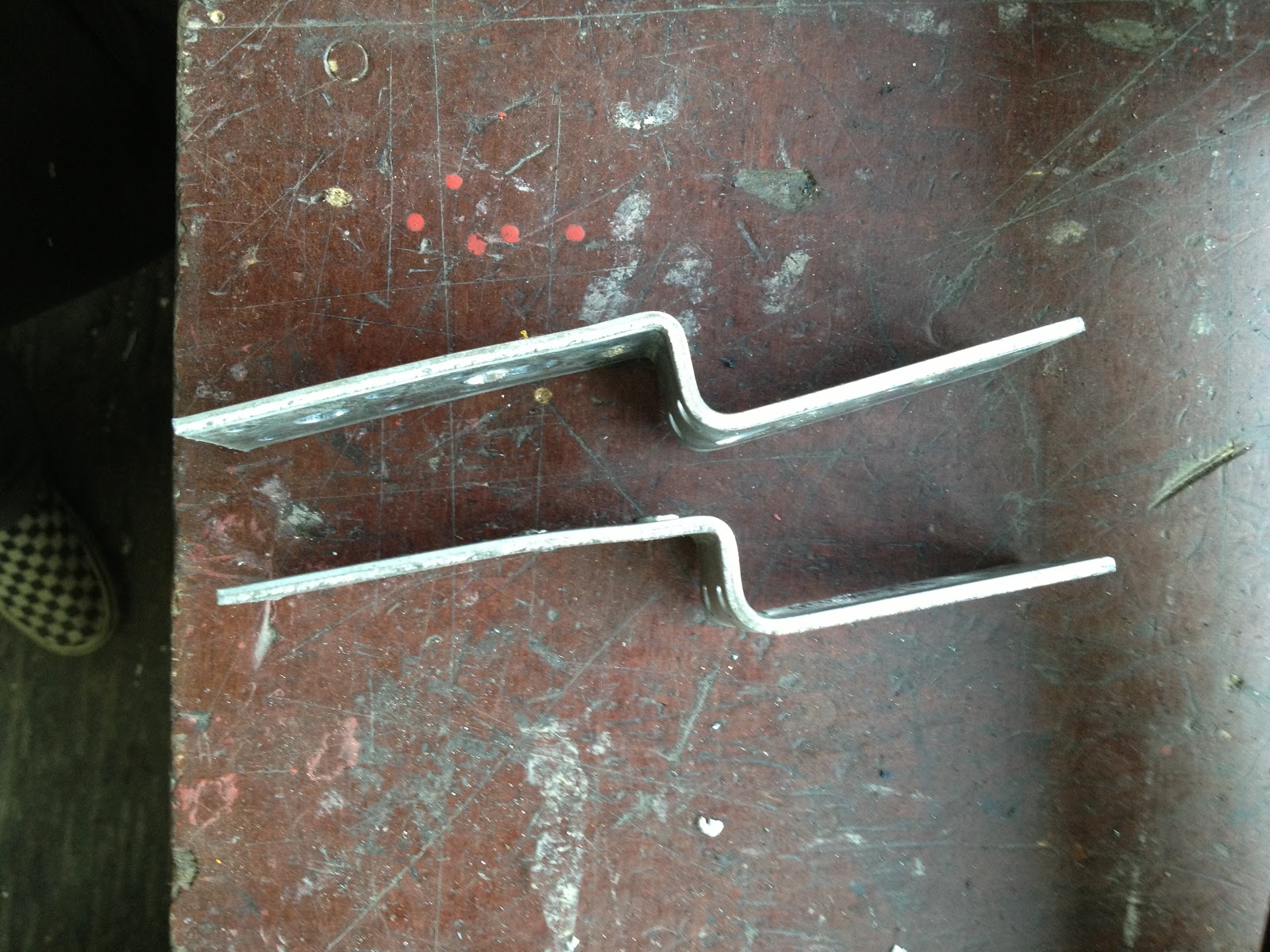 For some reason I didn't take a pic of the finished product but here is the result with the passanger seat in the same position for reference. This is a worthy upgrade for tall people.