Ever since the Harrys Laptimer app for iPhone was able to capture video I have been trying to find a good mounting solution for my iPhone.  I have tried several suction cup mounts including an adapter that enables me to use the GoPro mounting gear.  The problem is always vibrations.  I guess the GoPro does a better job of canceling out this in software than the iPhone.

The first step in the right direction is the simple and ultra sturdy Any Case smart phone mount http://www.fitsanycase.com/ . This will fit any smartphone and clamps the phone securely in place in a stiff aluminum frame.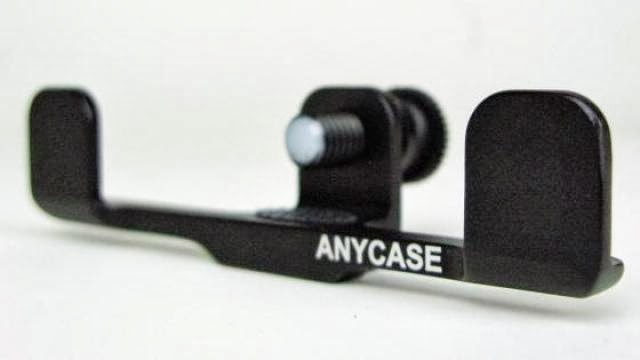 It takes a standard tripod mounting system.  After trying out a couple of shaky suction cup mounts I tried to find a place directly on the car where I could bolt it down to eliminate any flimsy plastic parts.
I found an almost perfect place under the right sun visor.  To mount it I used a 80mm M6 bolt with an aluminum spacer.  To get it in the perfect position I just yanked hard while clamped down with the spacer only which moved the threaded insert directly in the window frame. The tripod mount holes goes all the way trough the Anycase mount and only needed to be enlarged to fit the M6 bolt. I used the lowest profile bolt I could find to still have enough grip in the mount.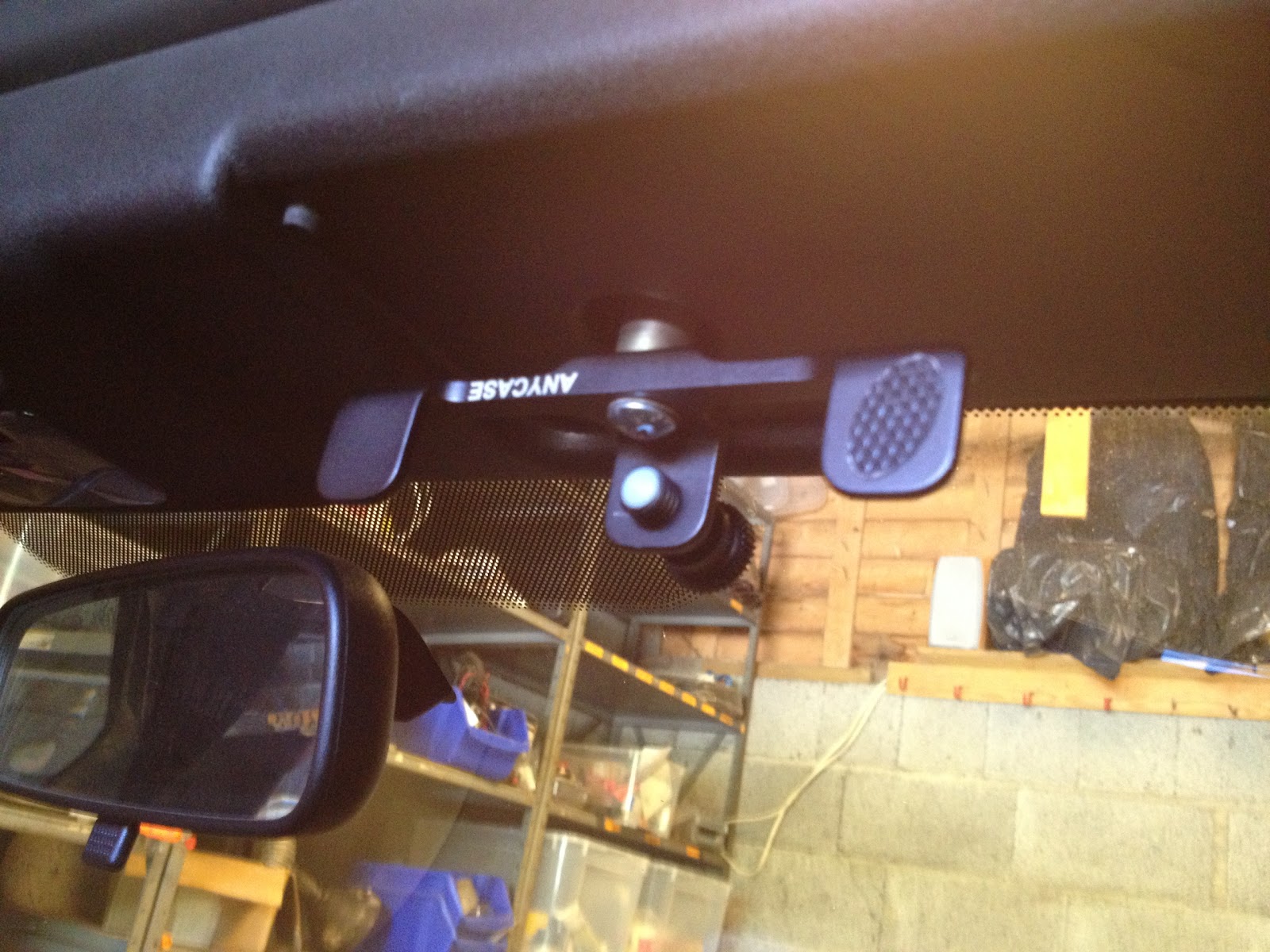 Since the Anycase does not cover the back of the phone, any clip-on wide angle lens will fit.  I used this one from 
http://www.teknikmagasinet.no/
that uses a complete casing but the more common  
http://www.olloclip.com/
will also work.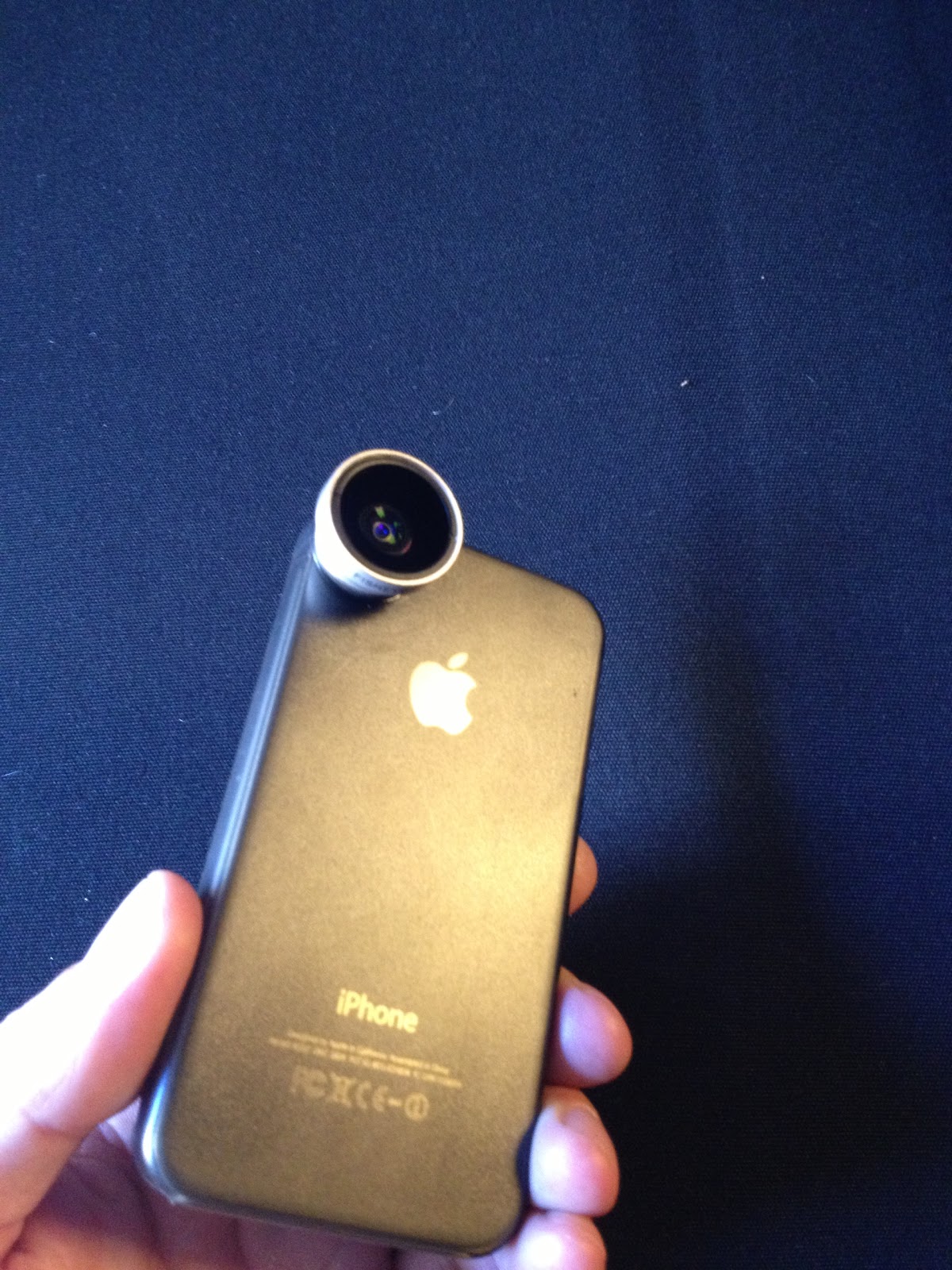 The end result is a rock steady mount with no vibrations that are not obstructing my view when on track.  
Here are some clips from my last track day using the mount with my iPhone4s with lens: