I got this Chinese carbon wing from www.badassparts.no earlier this year to add some much needed downforce on the car.  It has always felt a little loose down into the faster corners and I hope this will help sort it out. The wing goes under the name Japspeed BGW and measures a hefty 176cm wide and comes with 38cm uprights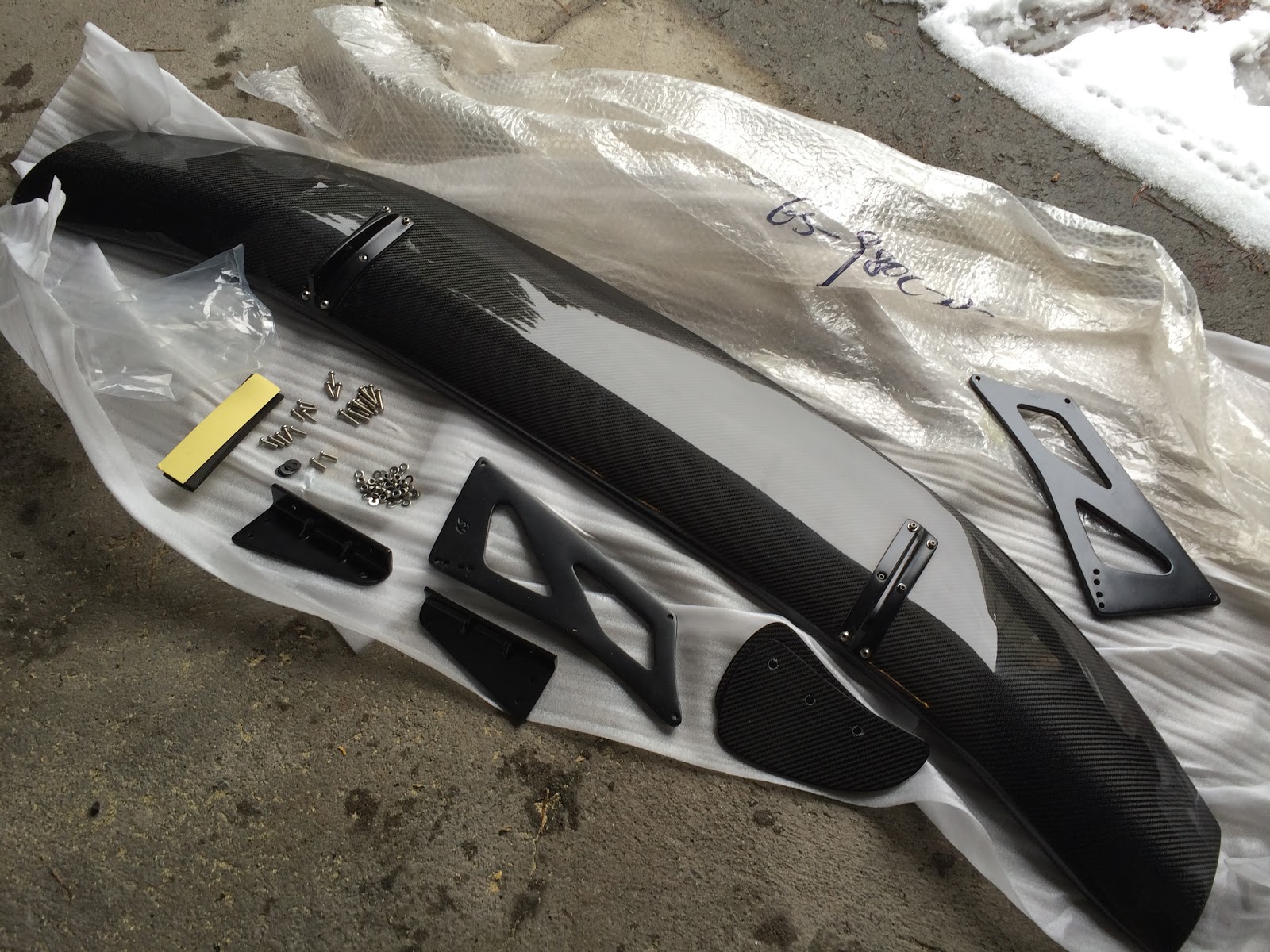 It looks ridiculously big on an MX-5...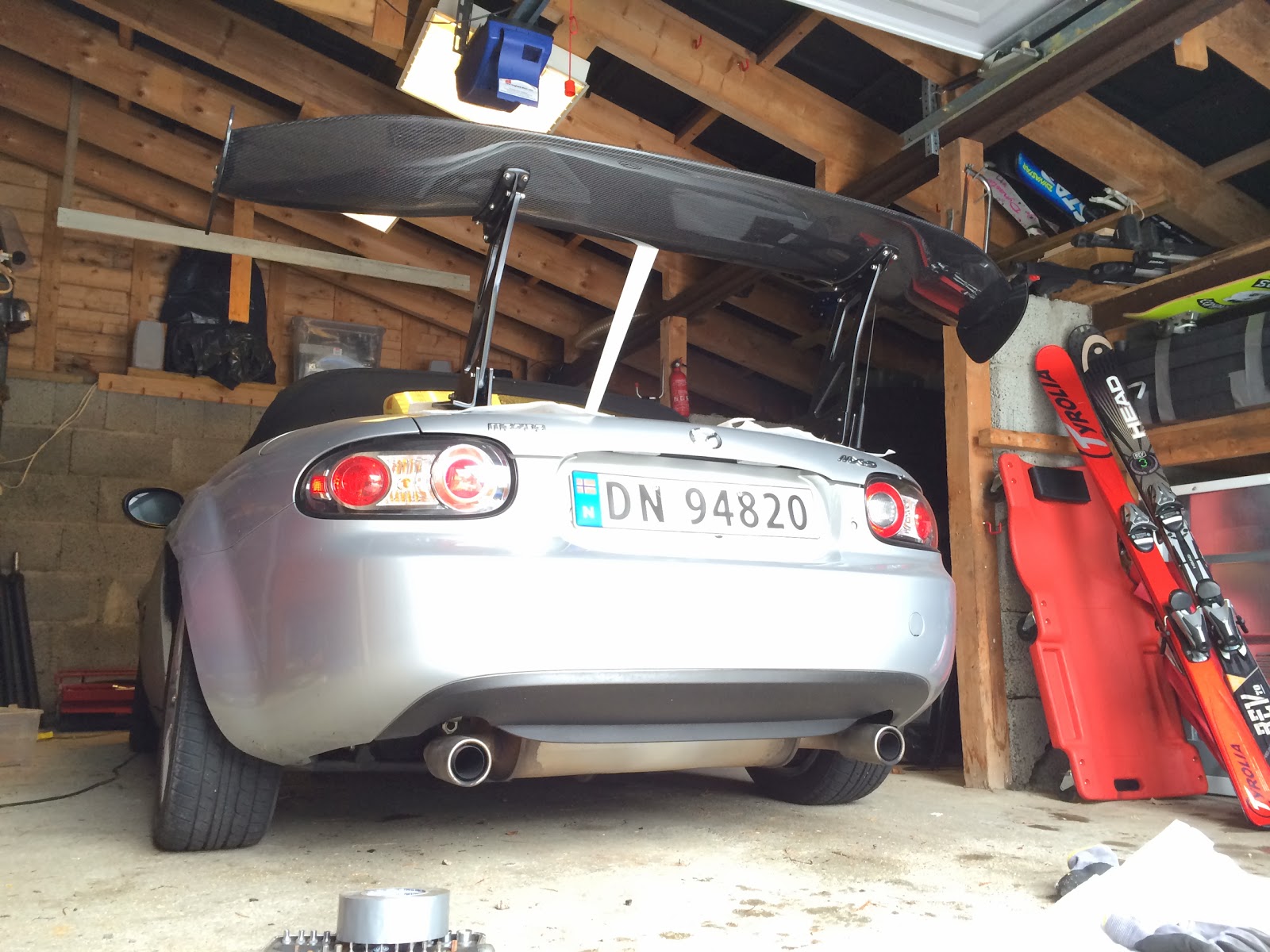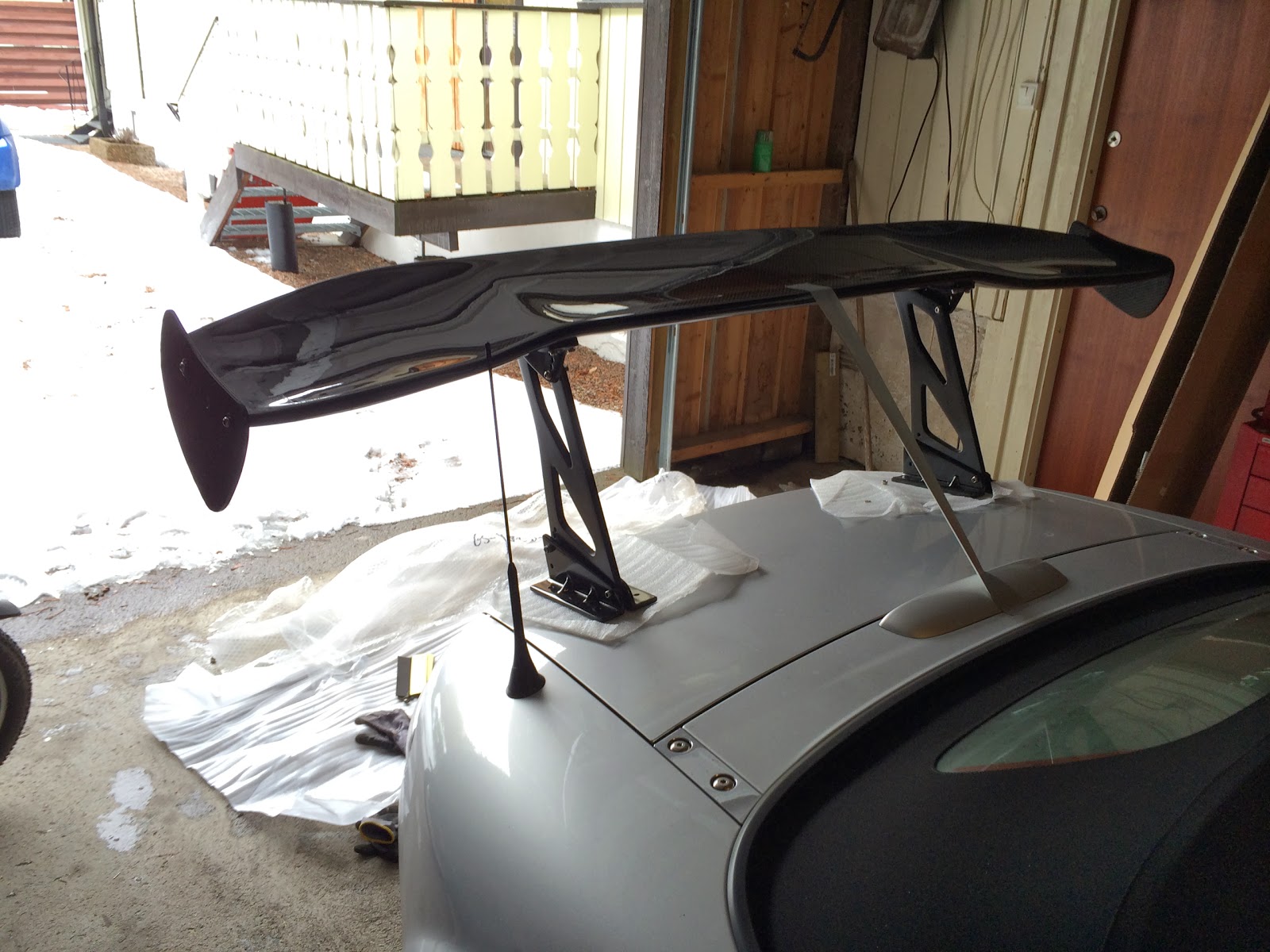 As my son said ; "That looks
stupid
!"
Agreed.. but it will only be used on track.  But not with those uprights. The trunk is too thin for the mounts and would require major reinforcement from the underside.  I will make new ones in some wingshaped extruded aluminum profiles from the bumper support that will be easy to slide off.  It will requre some cutting but I rather butcher my plastic bumper than my trunk.  The height will also be lower as this is a 3D wing (knock off..) which means it is designed to be positioned below the roof line with a center section angled for downward flowing air.
Due to a lot of other projects and problems it is still on the shelf.  I hope to finish this project once my engine and ECU issues are solved.