For those of you who read my blown-engine-post-mortem post it may not come as a surprise that I didn't rebuild the 1.8 MZR engine with the block fubar and all.
I did as all genuine gear heads would do; Replace everything broken with something better/bigger/faster/stronger :)

Say hello to the MZR L8 and LF's bigger brother: The MZR L5-VE 2.5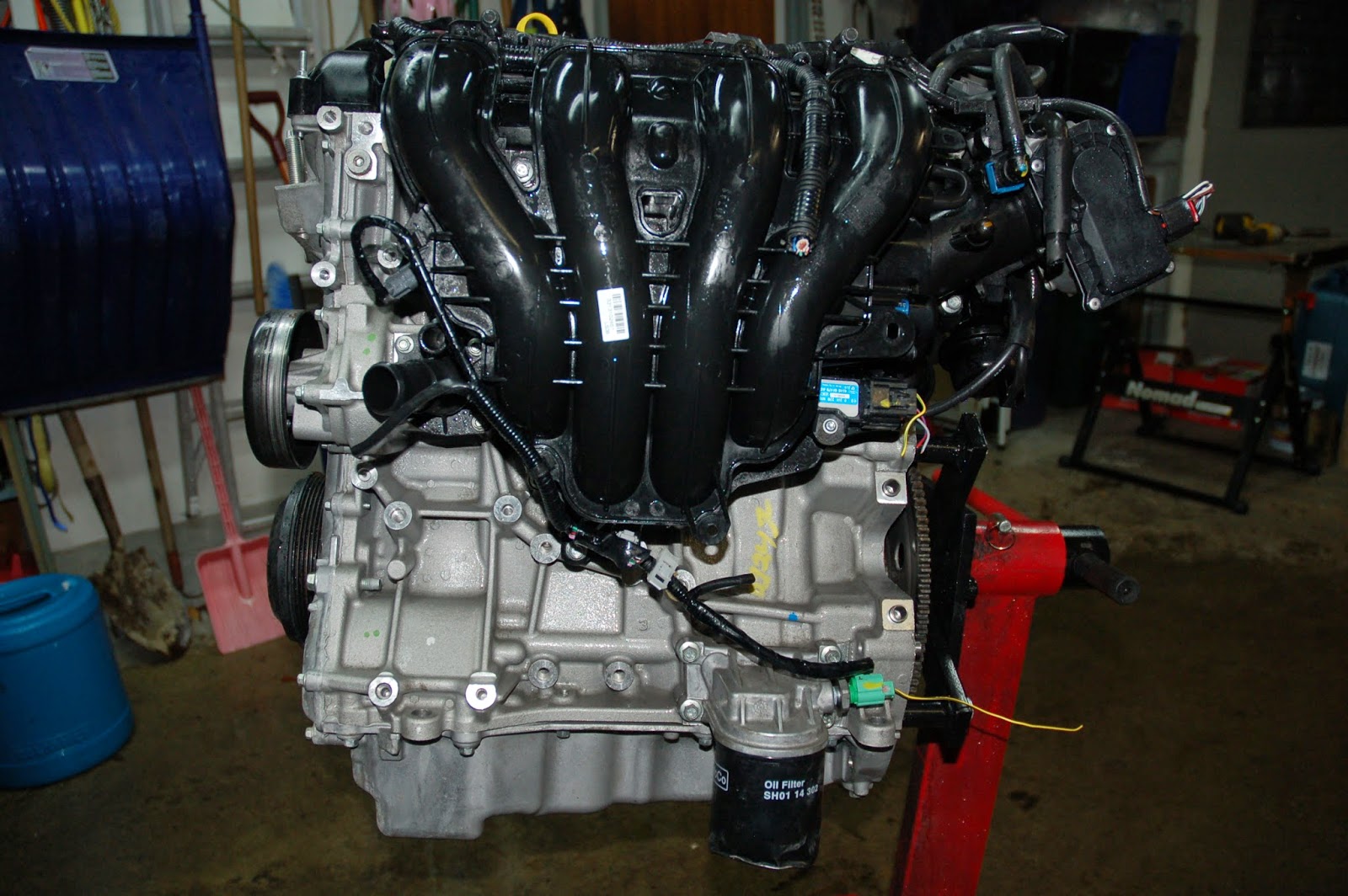 The L5-VE 2.5 is the latest iteration of the I4 MZR family that ranges from 1.8 to 2.5l.
I'll do a new blogpost on the differences between the 4 engines.
This might not have happened if I didn't get to know IND from m.net which not only sourced the engine for me from a Canadian wrecker but also did the modification of the front cover, made a new pulley bridge for the FMSC, sourced/installed a 2.0 intake cam AND helped me arrange shipping over to Norway. Thanks man!
Be sure not to miss his
2.5 SC Swap - My Experience
 thread over at m.net which has a lot information, testing and dyno results.
The swap itself is documented in several threads on m.net but I have found this to be the most complete description: 
http://www.mazdamotorsports.com/webapp/wcs/stores/servlet/DisplayRacerStoryView?uniqueId=707&storeId=10001&catalogId=10001&langId=-1
My current plans is to just get the engine in the car before the season starts and then gradually implement the AEM Infinity EMS which will support the MZR 36-2-2-2 trigger pattern in the next release.  Much to be done.
Some pics of the
Engine in different stages: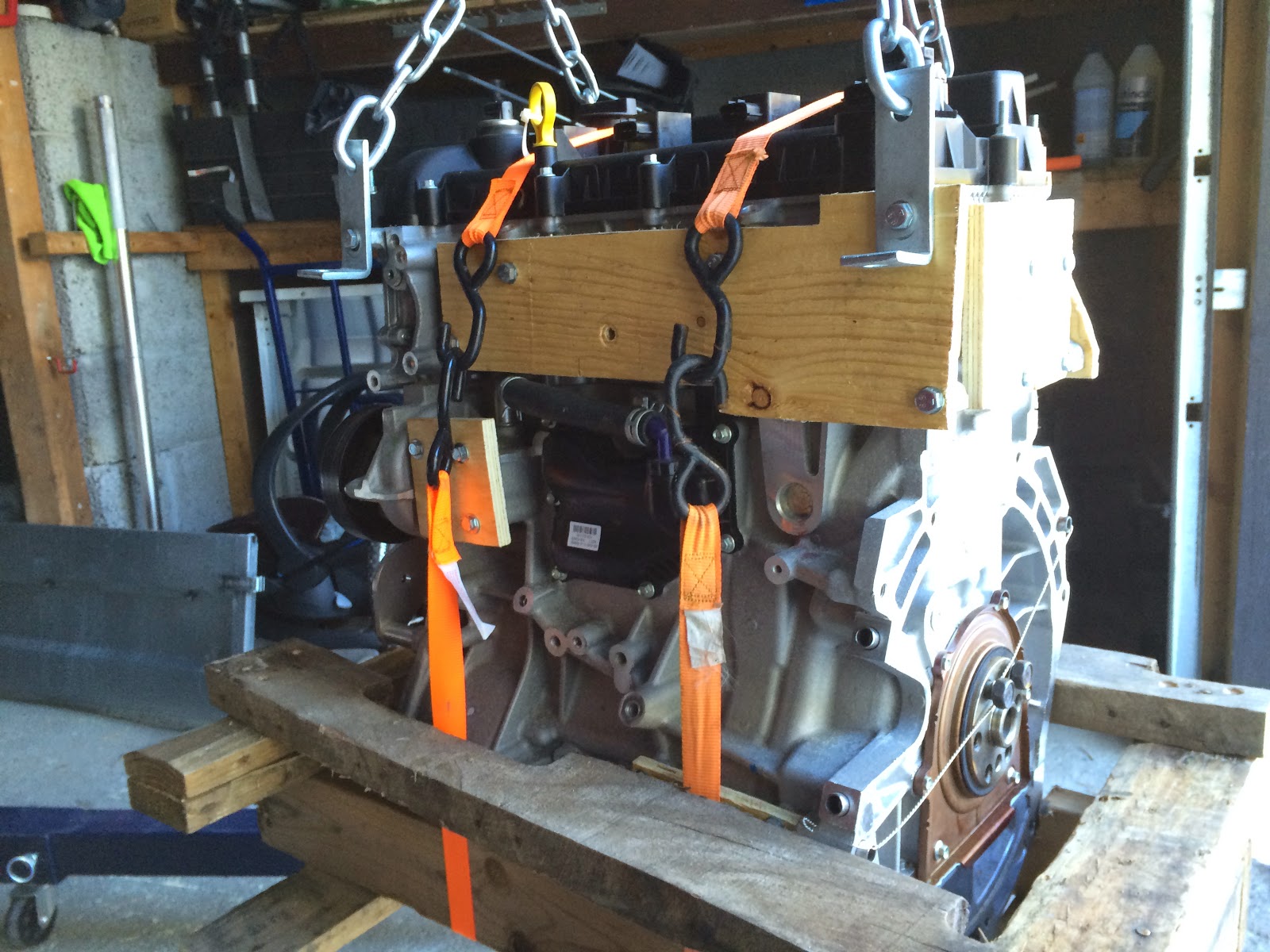 IND's Custom FMSC bracket and machined front cover.  Beautiful stuff!
2.0 Intake cam with a little more duration than the stock 2.5 cam. I was lucky and didn't need to reshim as it was inside the spec for lash.
Balance shaft and other misc. non reusable parts where already removed to get the weight down for air freight. Engine is like brand new with only 2659km on it according to the invoice.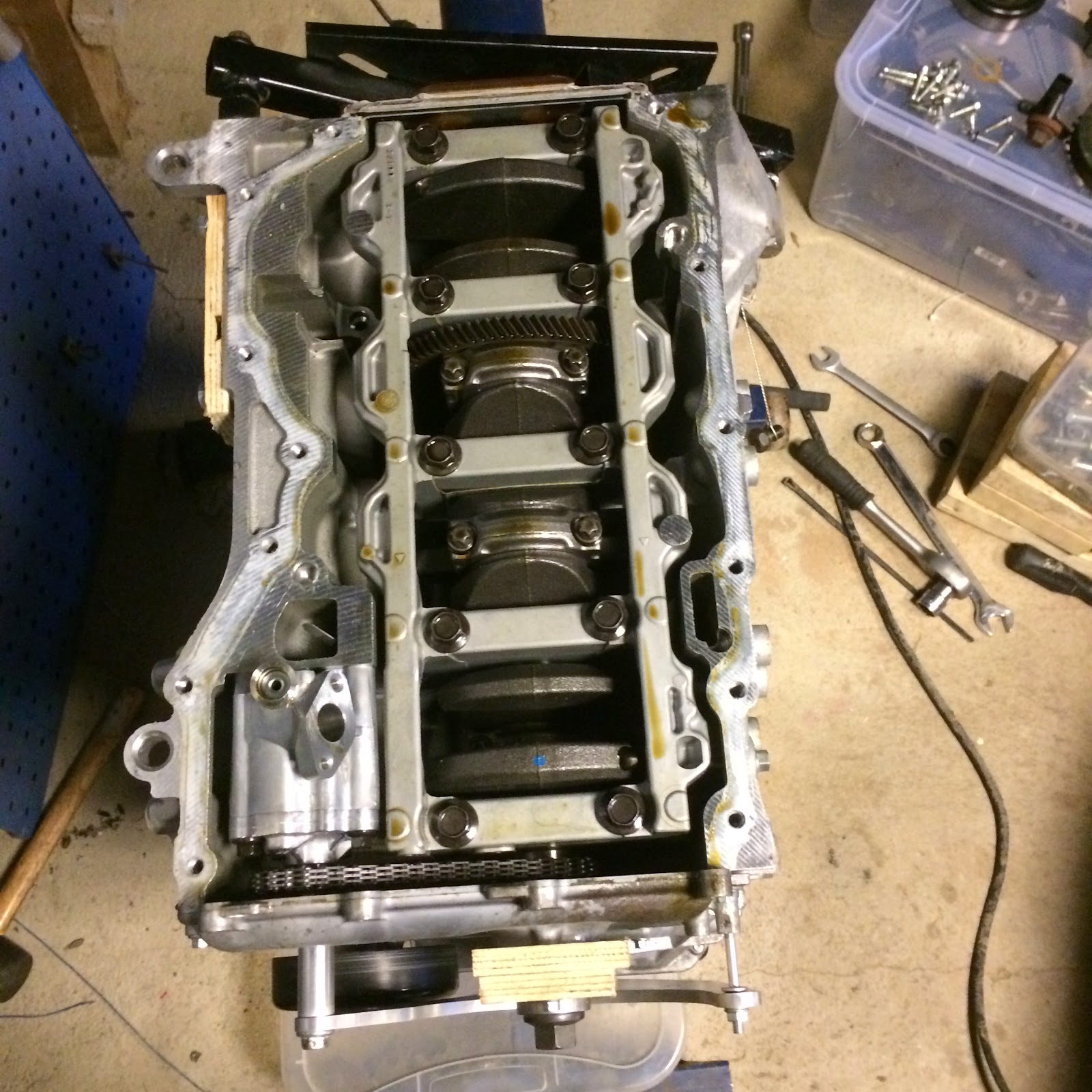 I'll try to make some updates here once there is some real progress.