The 2.5l MZR engine is about 14mm higher than the 1.8/2.0 version. This results in clearance issued with the FM SC intake rubbing with the hood and the stock strut bar.  It gets even worse if you choose to port match the SC manifold by raising it 5mm.

Again IND over at m.net found a smart solution on modifying only the left motor mount so that the engine is tilted downwards on the intake side.  He made one for me as well and it worked out great !
The other options that I'm aware of is new engine mounts that uses very stiff delrin bushings.  Not the best idea considering the 2.5 has a lot of vibrations when the balance shafts are deleted. Thanks again IND for the R&D and doing an excellent job on the motor mount.

It can replaced trough the wheel well but I did it while I had the SC manifold out for porting + installed the stiffer IL engine mounts.

Below is some pics of both the modified and the stock mount.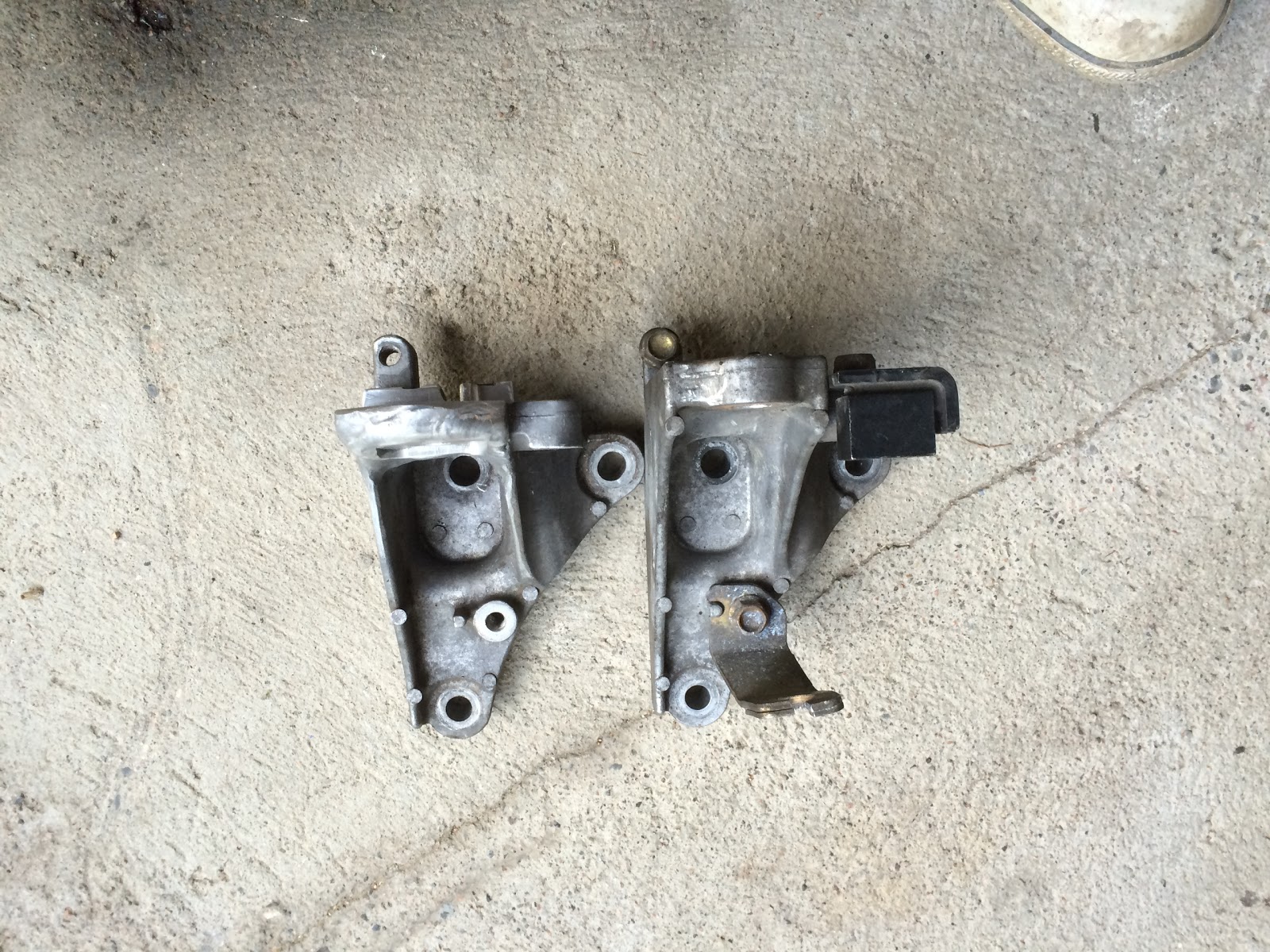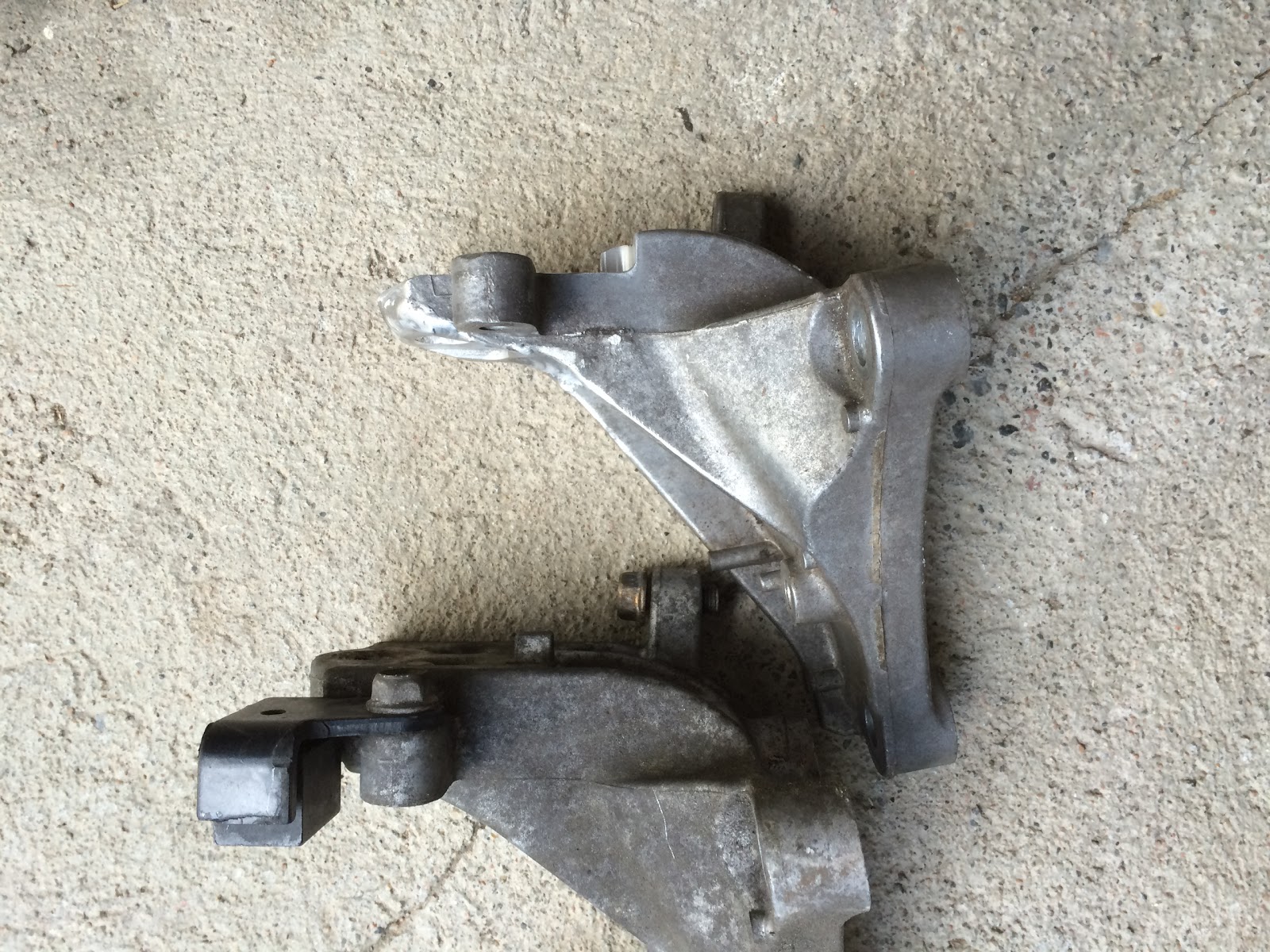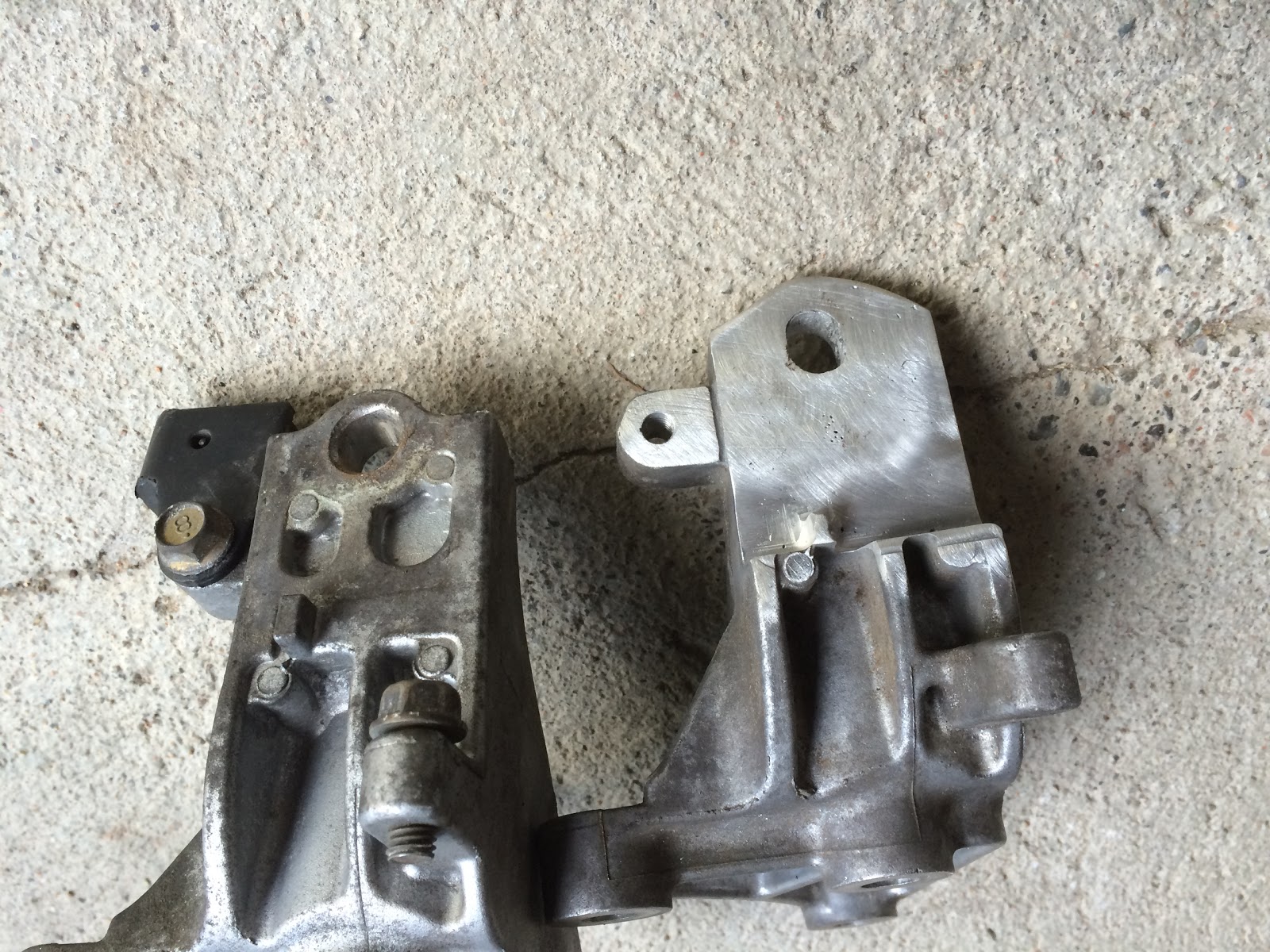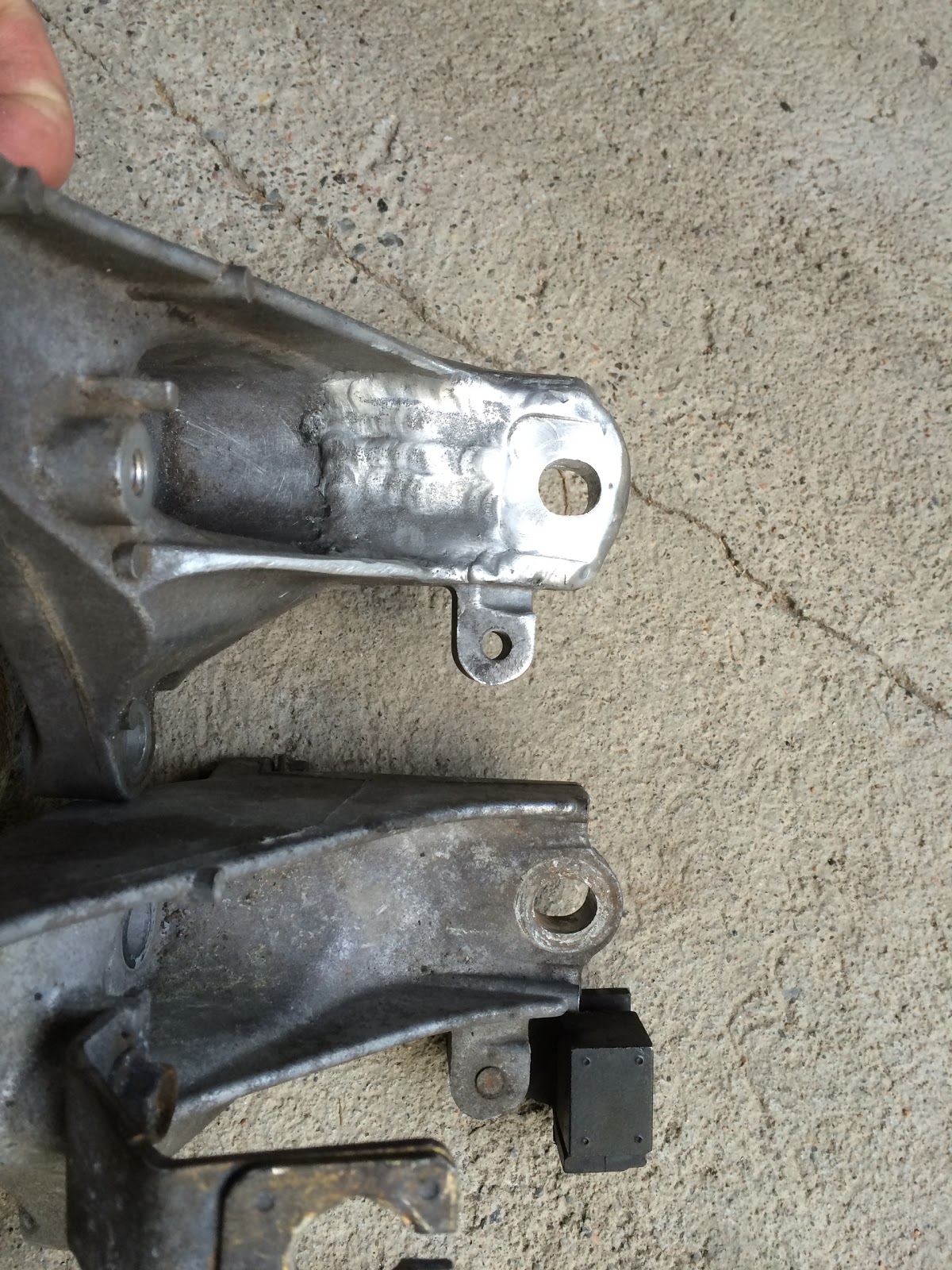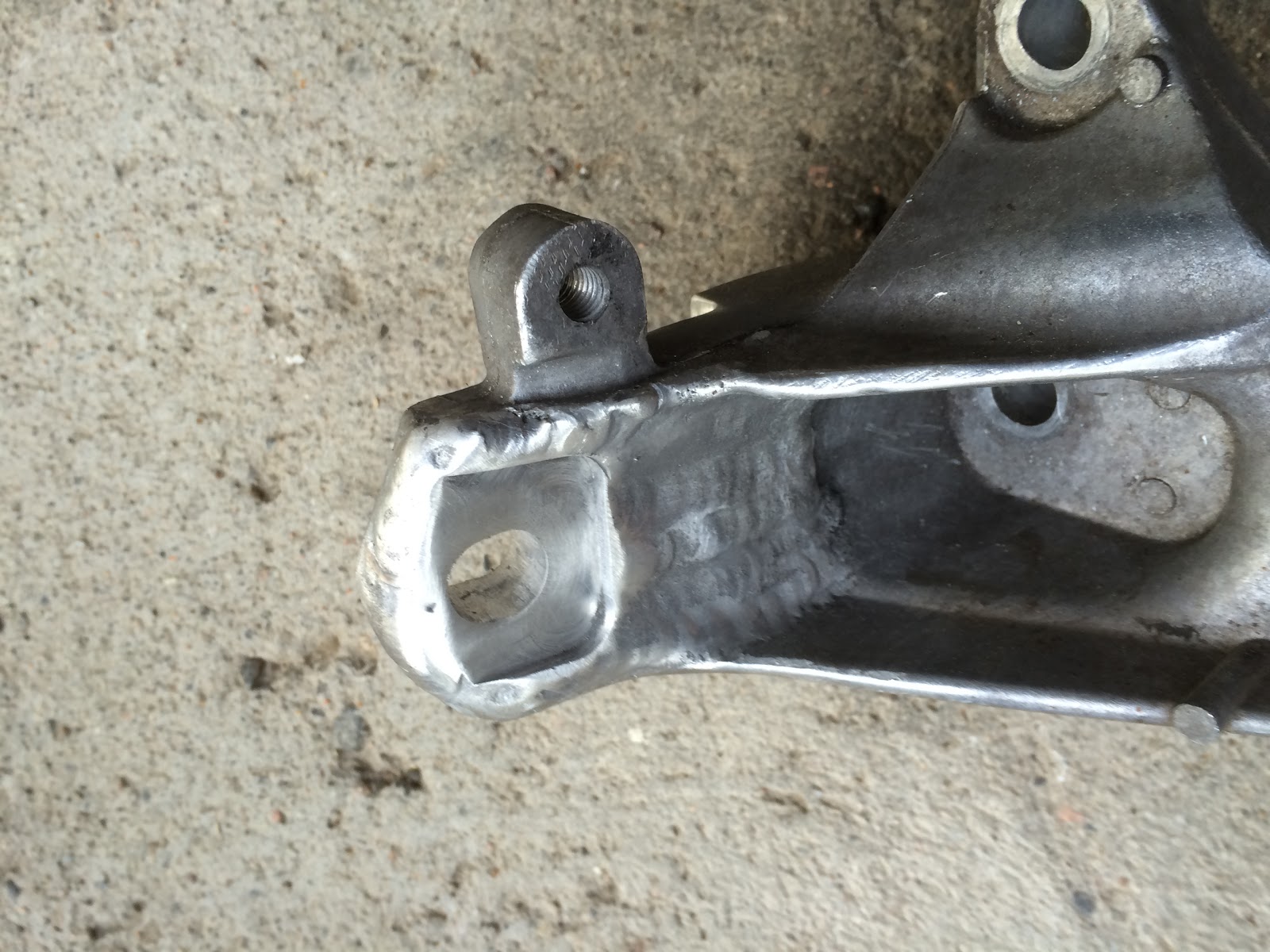 IL Motorsport egnine mounts.