I received my new shiny pistons and rods some time ago.  The block however wasn't finished (rebore) until recently after spending 3 months at the machine shop.
But now It is back home and used a couple of evenings gapping the piston rings.

I have done this before on the MSM using a dremel with ok results but dremel is no more so I decided to try this method without a ring filer tool: http://forums.nasioc.com/forums/showthread.php?t=2072708
That turned out to be totally hopeless as it took ages to get off even 0.001.
The second ring went faster due to less hardening but ended in disaster as I fond it very difficult to support the ring while moving it square to the file.

So one week later I got this in the mail from Summit: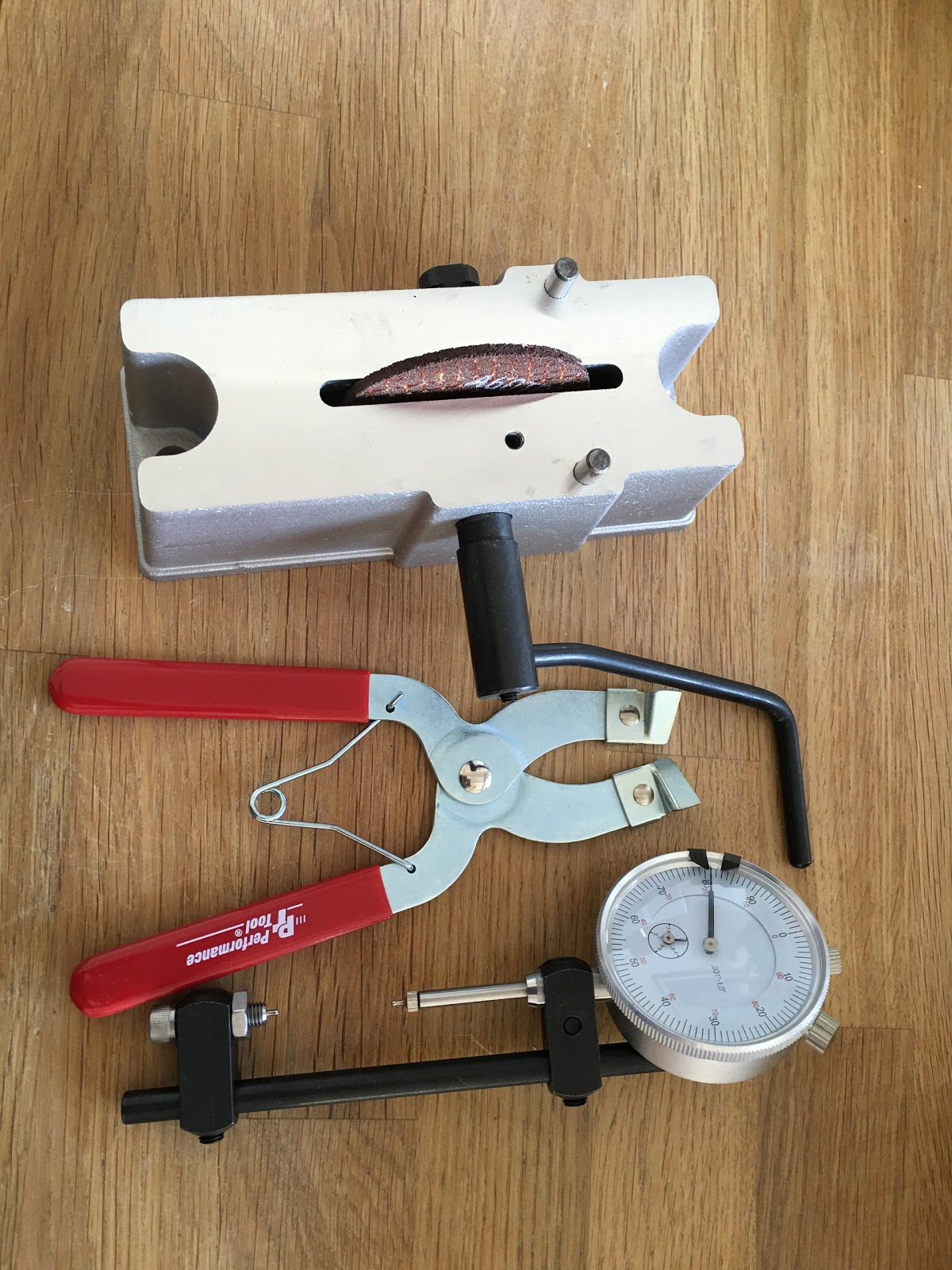 This
ring filer and pliers made the process a breeze with perfect results. I think I used 15 min for 3 pistons. Still waiting for the new ring pack for #4. The bottom tool is a bolt stretch gauge for the rod bolts.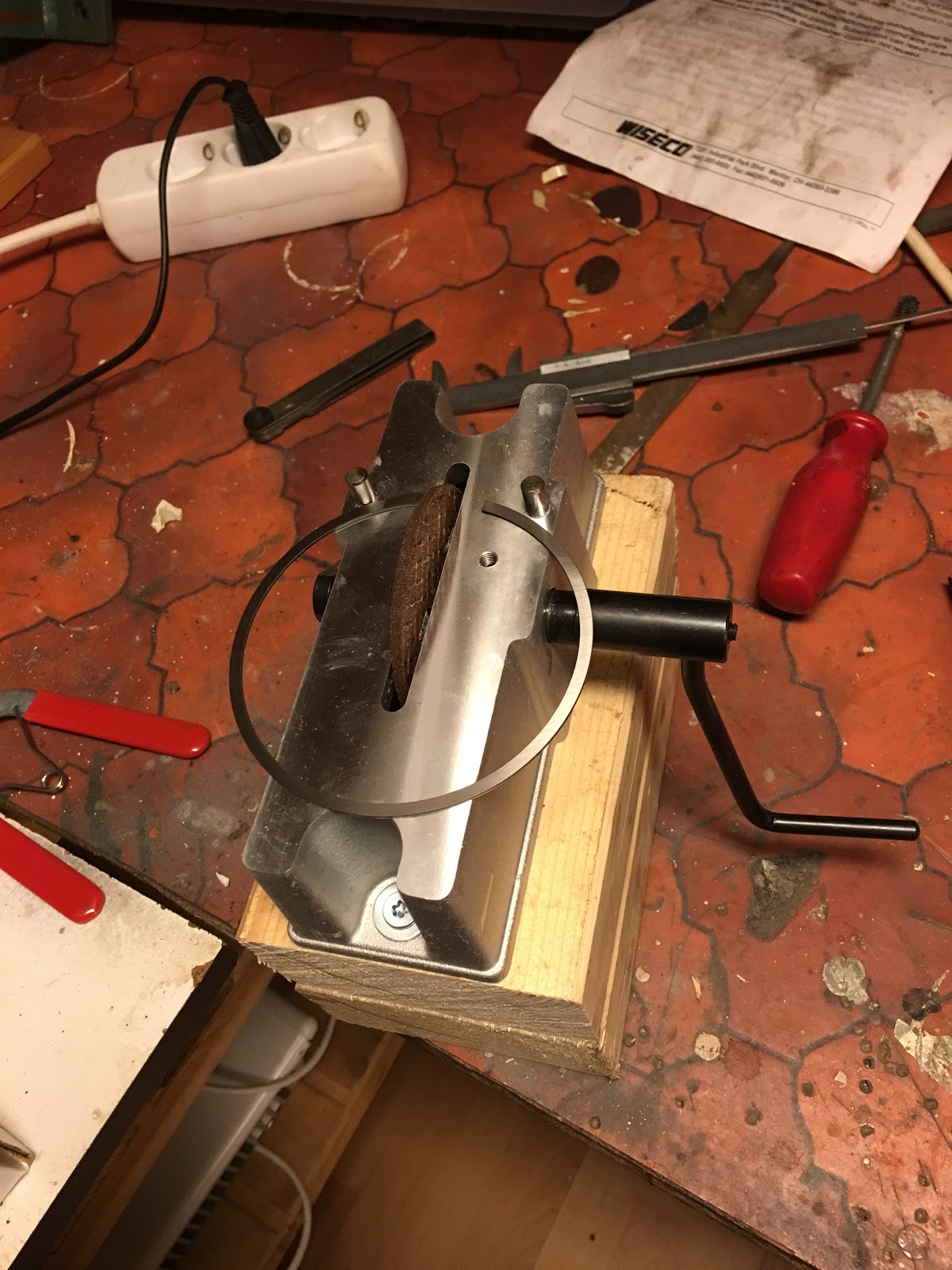 The block will be assembled with ARP bolts for rods, mains and head.
Rods are Molnar.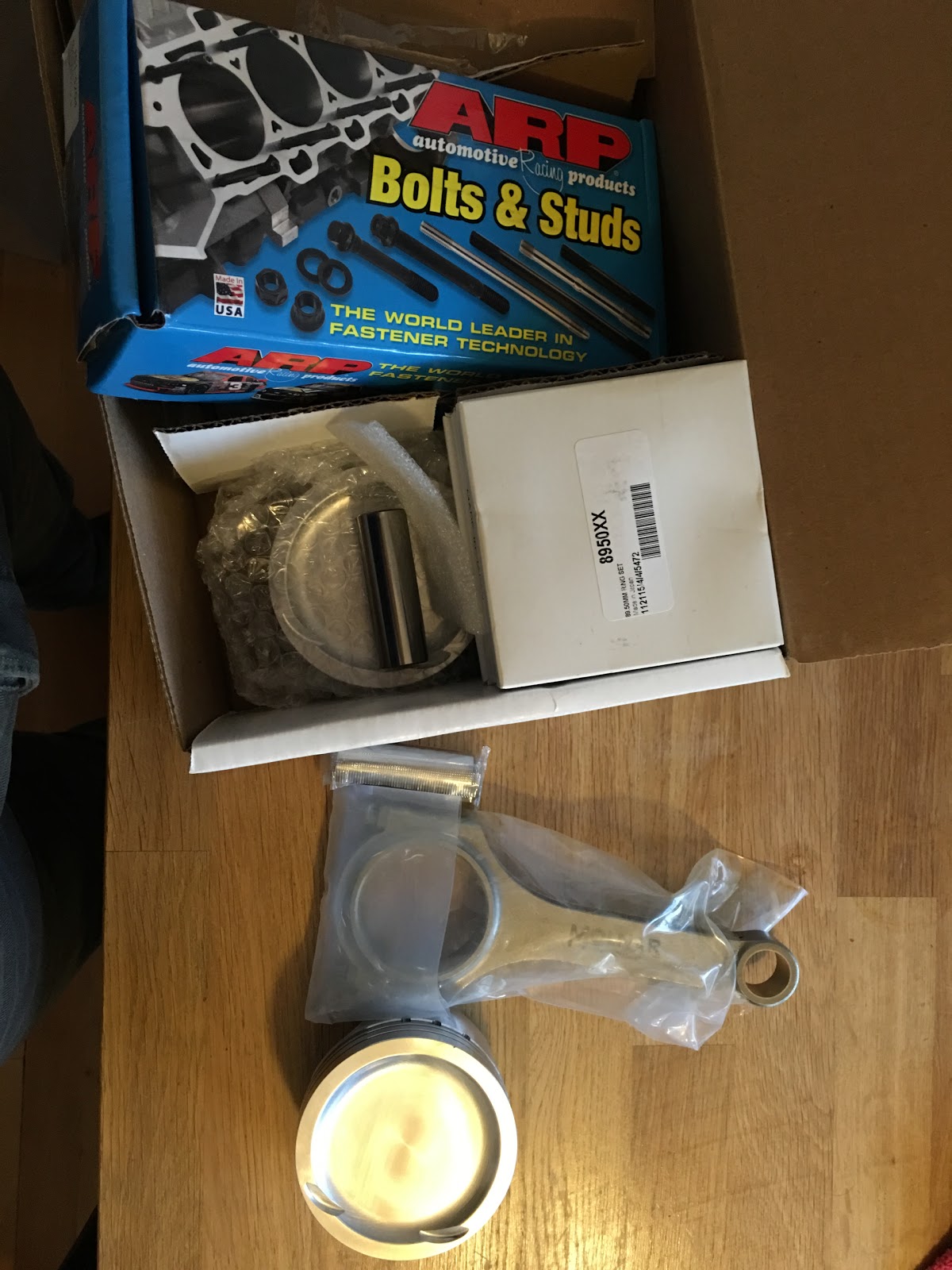 Pistons are generic Wiseco's.  I'm a bit disappointed they didn't come with skirt coating since the OEM ones got it.  The 1.52:1 rod ratio means there are a lot forces pushing the piston sideways around 270 deg crank rotation.
I'm not that happy with how the oil channels to the piston pins looked so I deburred it by hand.  On one of the pistons there was a piece of aluminium that I could break off by just touching it. Not something you want blocking the oil feed.
All the parts should have been inside the block months ago but I'm getting all kind of excuses from the company that is fixing the crank.  I will pay them a visit tomorrow to find out what really is going on.