When I picked up the old 1.8 engine on the wreckers I also bought some super cheap Mazda 6 2.3 17" wheels.
The 16" OEM wheels will not clear the new brakes and I need an extra set of OEM-like wheels for inspections, longer trips etc.

I was originally looking for OEM RX8 18" or NC 17"  but that's like hunting for unicorns here in Norway.

Here they are on the left.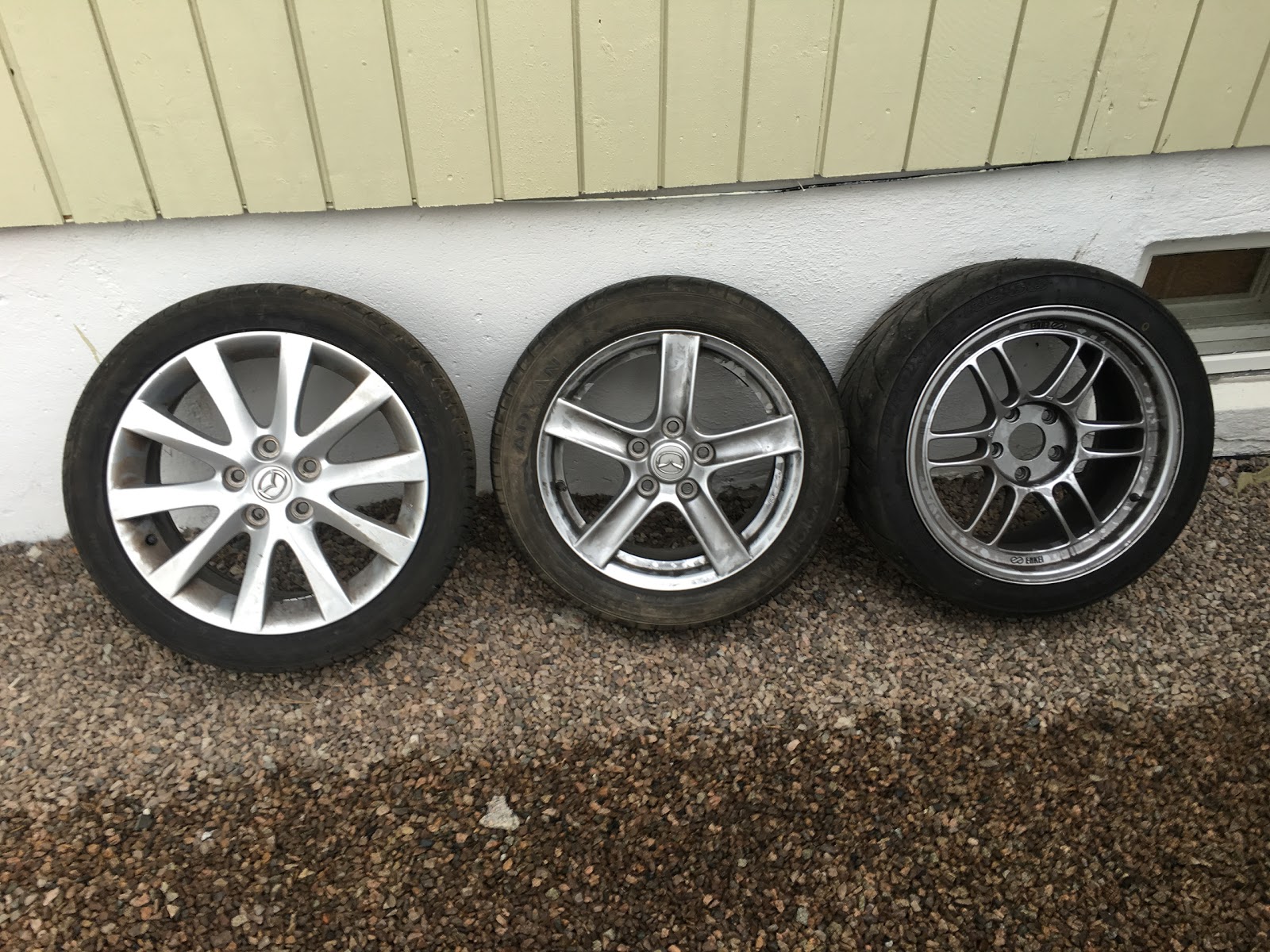 What surprised me was the weight:
Mazda 6 215/45R17 19.4 Kg
NC 205/50R16 15.5 kg
Enkei RPF1 235/40R17 17 kg
The spokes add up I guess. The 9" RPF1 really is the better bang for the buck for NC wheels imho.
But go 17x9 ET45 , not the ET35 like I did which requires a lot of fender roll and limits tire size to 235.