Ariel Atom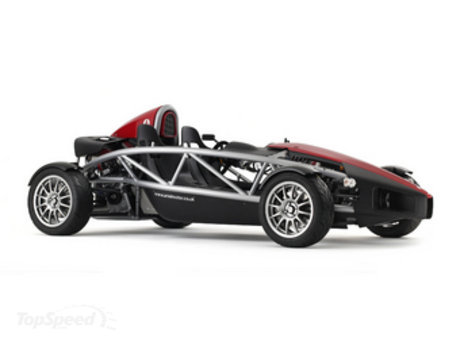 The Arilel Atom is a fantastic car if comfort and weather is totally taken out of the equation. I actually considered one of these but ended up with an NSX instead.
The problem would be to get it road legal here in Norway. And, the fact that it has no doors, roof, windows, windshield etc. A Caterham is almost a luxury car compared to what the Ariel offers.
On the other hand you get a fully pimped out space framed race car that almost no road going car can beat on the track. And if the 300hp version wont keep you satisfied there is a shit load of cheap tuning goodies for the Honda engine that extract limitless power out of the 2.0 l i-VTEC lump normally found in the Civic Type-R.
Imagine how a GT35 turbo would look at the back of such a car. Just the look of it would frighten off any sane rival on the track.
It looks kind of dull stock with the narrow tires and modest body panel.
But look what happens if you fit aero and some super fat tires.
If my MSM gets modified to the extent that I have to trailer it to the track I might as well go for an Ariel Atom. The last pic is awsome.