Flyin` Miata Big Fuel kit
I noticed that the new Flyin` Miata Big Fuel kit is now available from their webshop.
- 300 L/h Deutchwerks pump
- AN-Lines
- AEM fpr
- FM dualfeed rail (optional)
<div class="separator" style="clear: both; text-align: center;">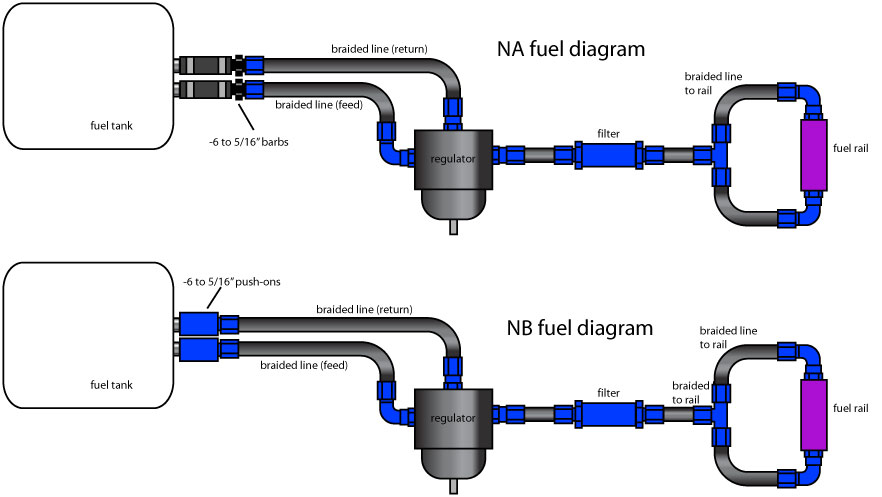 </div>  I like it. A bit pricy perhaps but I If I'm gonna start messing with the fuel system I really like the way the did it with the 99+ version. All the parts in one thoroughly tested package.
FRP placed under the car means that AN connections and components are located further away from the glowing exhaust parts in the engine bay. I also like the use of stock push-on couplings to the fuel tank and stock rail (if used).
What I don't like is the colors. Why on earth is the Fuel Rail pink ? And more stealthy black AN-lines and couplings would be great. Heat shrink would fix the AN lines but not the couplings.
I see racers are moving on to non steel braided PTFE hoses these days but braided steel under the car is probably a good idea though.